Why did ICC suspend the Sri Lanka Cricket Board with immediate effect? SLC shares Private Email
The ICC said that the SLC had breached its obligations as a member, in particular, the requirement to manage its affairs autonomously and without government interference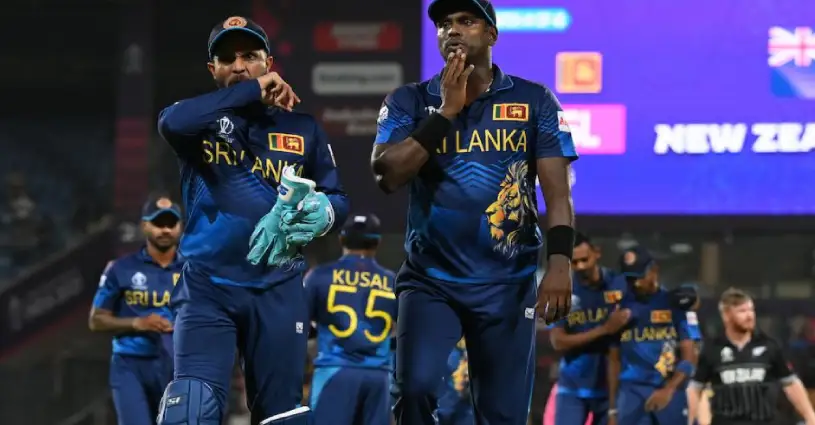 -

The International Cricket Council (ICC) on Friday suspended the entire Sri Lanka Cricket Board (SLC) with immediate effect. The Sri Lankan Cricket Board had been embroiled in controversy after the entire cricketing body was sacked by the country's Sports Minister over corruption charges. Not only this, former cricketer Arjun Ranatunga was appointed as Interim President of SLC by the Sri Lankan Sports Ministry as well. However, the sacked Sri Lankan Cricket Board appealed the decision to the court. The Court overturned the Sri Lanka Sports Ministry's decision and reinstated the board.

While things were seen to be settling down, ICC dropped a massive hammer on the Sri Lankan Cricket Board and suspended it moments after the Sri Lankan Cricket Team ended their World Cup 2023 campaign in Bengaluru. Now, the question arises why did the ICC suspend the Sri Lanka Cricket Board with immediate effect? Below is what we know so far-
Sri Lanka Cricket Board Suspension Explained
In a statement released on Friday night, the ICC said that the SLC had breached its obligations as a member, in particular the requirement to manage its affairs autonomously and without government interference. "The conditions of the suspension will be decided by the ICC Board in due course," the ICC said.
The ICC Board is set to meet on November 21, after which the future course of action is expected to be clearer. Notably, Sri Lanka is scheduled to host the ICC Under-19 Men's Cricket World Cup across January and February 2024. If Sri Lankan Cricket Board remains suspended they might lose the hosting rights as well.
It is pertinent to mention here that SLC shared ICC's mail on its official X handle as well.
ICC in its email to SLC wrote, "In accordance with its powers under Article 2.10(A) of the ICC Articles of Association, the ICC Board of Directors has determined that Sri Lanka Cricket is in serious breach of its obligations as a Member. in particular, its obligations under Article 2.4(D) of the ICC Articles of Association (to manage its affairs autonomously and ensure that there is no government interference in its governance, regulation and/or administration of cricket in Sri Lanka). As a consequence, Sri Lanka Cricket's membership of the ICC has been suspended with immediate effect.
"The ICC Board will consider the precise terms of Sri Lanka Cricket's suspension and the conditions will need to satisfy in order to have its suspension lifted in due course.
For the purposes of the upcoming Board meeting, the Board has agreed that it will continue to recognise the democratically elected office bearers of Sri Lanka Cricket and thus you will be entitled attend the meeting in your capacity as an ICC Director."