Why did OpenAI fire Sam Altman from ChatGPT? Reason Revealed
Sam Altman's firing came after he warned that Artificial Intelligence has the ability to kill humans during his testimony in front of the US Congress.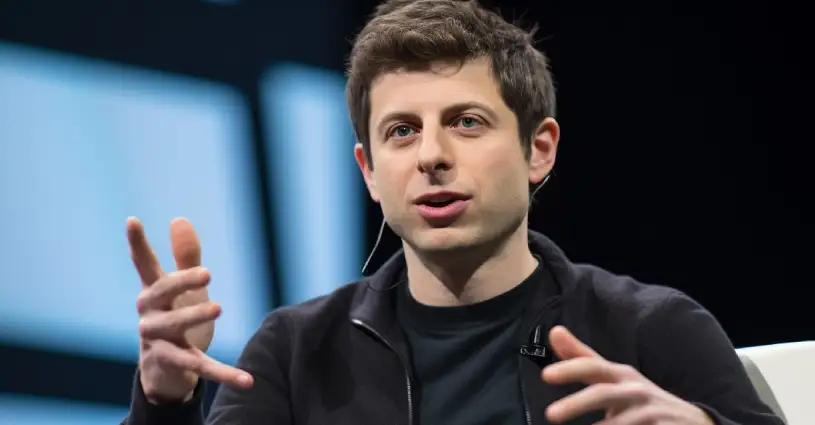 -

In a major shock in the world of tech, OpenAI on Friday fired CEO Sam Altman. OpenAI is the company that created ChatGPT and Sam Altman was leading the firm. Sam Altman became a global name after ChatGPT was launched. ChatGPT is a chatbot that uses Artificial Intelligence (AI) technology with unprecedented capabilities, churning out human-level content like poems or artwork in seconds. Microsoft backs the company. Now, the question arises why did OpenAI fire Sam Altman, or what Sam Altman firing reason? Below is what we know so far-
Sam Altman fired reason
OpenAI in its official release revealed why they fired Sam Altman or simply Sam Altman fired reason. OpenAI in its official release said, "The board of directors of OpenAI, Inc., the 501(c)(3) that acts as the overall governing body for all OpenAI activities, today announced that Sam Altman will depart as CEO and leave the board of directors."
"Mr. Altman's departure follows a deliberative review process by the board, which concluded that he was not consistently candid in his communications with the board, hindering its ability to exercise its responsibilities. The board no longer has confidence in his ability to continue leading OpenAI.
Not only this, the company announced that Greg Brockman, Chairman of the company will also step down. "As a part of this transition, Greg Brockman will be stepping down as chairman of the board and will remain in his role at the company, reporting to the CEO," said OpenAI.
It is pertinent to mention here that Sam Altman's firing came after he warned that AI has the ability to kill humans. OpenAI CEO Sam Altman filed into a Senate subcommittee hearing room in Washington, DC, with an urgent plea to lawmakers. Create thoughtful regulations that embrace the powerful promise of artificial intelligence – while mitigating the risk that it overpowers humanity.
Sam Altman is a jew who grew up in St. Louis, Missouri. In 2005, after one year at Stanford University studying computer science, he dropped out without earning a bachelor's degree
Who is the new CEO of OpenAI ChatGPT?
OpenAi announced that Mira Murati, the company's chief technology officer, will serve as interim CEO, effective immediately. About Mira, the company said, "A member of OpenAI's leadership team for five years, Mira has played a critical role in OpenAI's evolution into a global AI leader. She brings a unique skill set, understanding of the company's values, operations, and business, and already leads the company's research, product, and safety functions. Given her long tenure and close engagement with all aspects of the company, including her experience in AI governance and policy, the board believes she is uniquely qualified for the role and anticipates a seamless transition while it conducts a formal search for a permanent CEO."