Published On
Will India finally extradite Goldy Brar?
Punjab Police is pushing for red corner notice against Goldy Brar.
Author :
Guneet kaur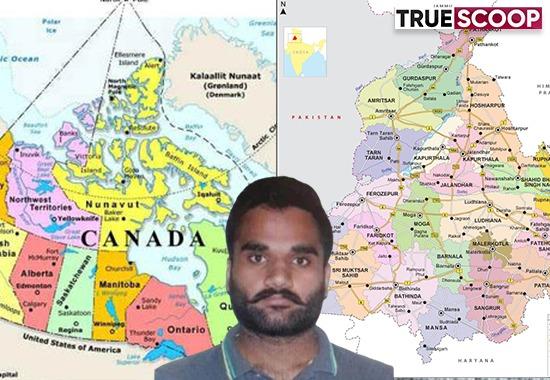 On Wednesday, Punjab Police issued a statement about pushing for Red Corner notice against gangster, Goldy Brar. Goldy Brar, who claimed responsibility for murdering Sidhu Moose Wala on behalf of Lawrence Bishnoi, had gone to Canada on Student VISA in 2017.
India and Canada signed the Treaty of Extradition on 6th February 1987 thereby mutually agreeing reciprocal extradition of offenders as well as combating terrorism.
In February 2018, Punjab's Ex-Chief Minister Capt. Amarinder Singh issued a list of 11 criminals involved in the Bhola Drug Racket case to the PM of Canada, Justin Trudeau, for extradition but in vain. Not only this, many other names of criminals hiding out in Canada have been sent to the Canadian Government but not even a single criminal has been extradited by them till date.
Now, the questions that rise are:
· Who should we hold accountable for the inaction in terms of extradition?
· Has Indian government never pressurized the Canadian government for extraditions?
· If the Central government is strictly against terrorism and drugs, then why have they not taken any action to extradite the criminal involved in these cases?
· Why is the Canadian government avoiding to carry out the extradition act?
Vote bank of the Sikh Community settled in Canada plays a very important role Canadian Politics. Could this have any thing to do with the government's inaction on this?