Will Jalandhar Lok Sabha by-elections witness intense four-cornered fight?
Jalandhar Lok Sabha by-elections will be held on 10th May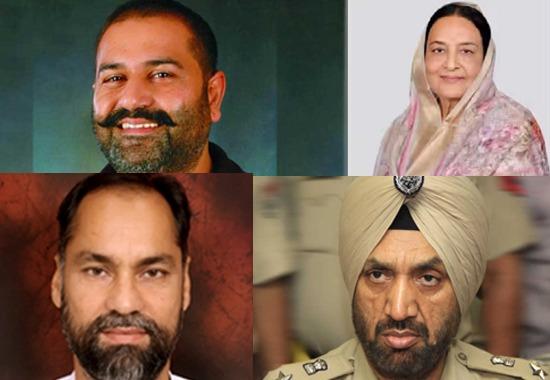 -

The Jalandhar Lok Sabha by-election seat fell vacant after sudden demise of Congress MP Santokh Singh Choudhary. Jalandhar MP suffered a heart attack during Rahul Gandhi's Bharat Jodo Yatra and passed away on 14th January 2023. After much wait, the election commission finally announced the date for the election. The Election Commission of India announced the dates for the by-elections, which will go to polls on May 10. All the political parties- Congress, Aam Aadmi Party, Bhartiya Janta Party, and Shiromani Akali Dal have geared up political activities to win the elections.

As for now, Congress has announced its face for Jalandhar Lok-sabha by-election. Congress announced that Karamjit Kaur, wife of late MP Santokh Chowdhary will contest for Jalandhar Lok Sabha by-election. The letter of announcing Karamjit Kaur as Congress's face for election was released by General Secretary of Congress Mukul Wasnik. The letter read that Congress President Mallikarjun Kharge, has decided to nominate Karmjeet Kaur as the candidate from Congress party in the by-election to be held for the Jalandhar Lok Sabha seat.

Talking about BJP, former Jalandhar DCP Rajinder Singh joined BJP today. Union Minister Gajendra Singh Shekhawat got him to join the party. Other members present during this were central minister Som Prakash, State's BJP President Ashwini Sharma, Vice President Subhash Sharma, ex-minister Manoranjan Kalia, BJP MP Hans Raj Hans. It is likely that Rajinder Singh could be face for Jalandhar Lok Sabha by-elections as he maintains a good repo in Dalit community.

There are chances that Pawan Kumar Tinu who is a former MLA might contest Jalandhar Lok Sabha by-elections from Shiromani Akali Dal. Although, the party is yet to give official confirmation about the same.

This election is the most important for Aam Aadmi Party. As per sources, Congress ex-MLA Sushil Kumar Rinku is likely to join AAP and represent the party in Jalandhar lok-sabha by-election. If this happens then it can be the biggest game changer. Jalandhar Lok Sabha Election is the biggest challenge and ultimate test for Aam Aadmi Party. There are many issues that can be obstacles for the party in winning elections. Also, it is a big challenge for AAP to win this election because after coming to power lost the byelection in Sangrur from Shiromani Akali Dal's Simranjit Singh Mann. If somehow AAP loses Jalandhar Lok Sabha Elections then if can have a serious impact on Arvind Kejriwal in upcoming PM elections.

This Jalandhar Lok Sabha by-election will be a four-cornered fight as every party is trying to choose the best candidate for the same. Till now only one party has officially came out with the contenders while others still remain speculated.