Published On
Will Navjot Singh Sidhu be released from Patiala Jail on 26th January 2023?
Navjot Singh Sidhu was given 1-year imprisonment punishment by Supreme Court in a road rage case Author :
Guneet kaur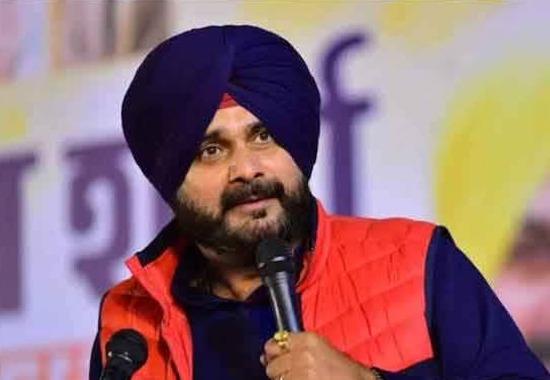 Congress leader Navjot Singh Sidhu was given 1-year imprisonment punishment by Supreme Court in a road rage case. He was sent to Patiala Jail as a 34-year-man was also killed during the incident. Now, there are speculations, that Navjot Singh Sidhu is all set to come out of Patiala Jail on 26th January 2023 because of the good behavior shown by him inside.
Allegedly, the Patiala Jail has considered shortening Navjot Singh Sidhu's one-year punishment to 8 months by releasing him from jail on 26th January 2023. It stated that keeping in mind his polite and good behavior the jail authorities have taken this decision. Navjot Singh Sidhu used to do the clerical job in Patiala Jail. He was also admitted to the hospital because of his deteriorating health during the punishment.
Apart from this, there is also conjecture that Navjot Singh Sidhu will be making some big moves as soon as he comes out. Firstly, Rahul Gandhi has invited him to Srinagar to join the Bharat Jodo Yatra. Apart from this, his wife Navjot Kaur Sidhu recently met Congress President Malikarjun Kharge along with Priyanka Gandhi. These things make one thing clear for sure the politician has no plan of resigning from Congress. Reportedly, before joining Congress, Manpreet Badal went to meet Sidhu in jail.
According to the sources, some big Congress leaders are not very happy with Navjot Singh Sidhu's return to the party. These leaders include Amarinder Singh Raja Warring,Pratap Singh Bajwa and Sukhjinder Singh Randhawa. They are not in favour of him coming back because they are insecure about Rahul Gandhi & Priyanka Gandhi's closeness to Navjot Singh Sidhu. Suni Jhakar also stated in a meeting in Amritsar that an inquiry will be initiated against Navjot Sidhu anytime soon.
There are questions about whether Congress will make Sidhu a part of their National team or will he be responsible for raising issues of Punjab on behalf of the party. There is a certain process followed by Patiala Jail. The jail releases some number of prisoners based on their behavior on 26th January every year. The jail management submits a list of prisoners that can be released for approval to the cabinet.
As per sources, the cabinet has till now not approved the release of Navjot Singh Sidhu from Patiala Jail and the cabinet's next meeting is scheduled on 3rd February 2023. This is raising doubts on Navjot Sidhu being released on 26th January 2023.