Actor Kamaal R Khan guaranteed the Bombay city civil court on Thursday that he would not make any defamatory statements on social media about Bollywood actor Salman Khan till June 7.

Salman Khan has sued Kamaal R Khan for allegedly posting defamatory statements on a microblogging platform. He has asked for a permanent injunction to prevent Kamaal Khan from making defamatory posts on social media.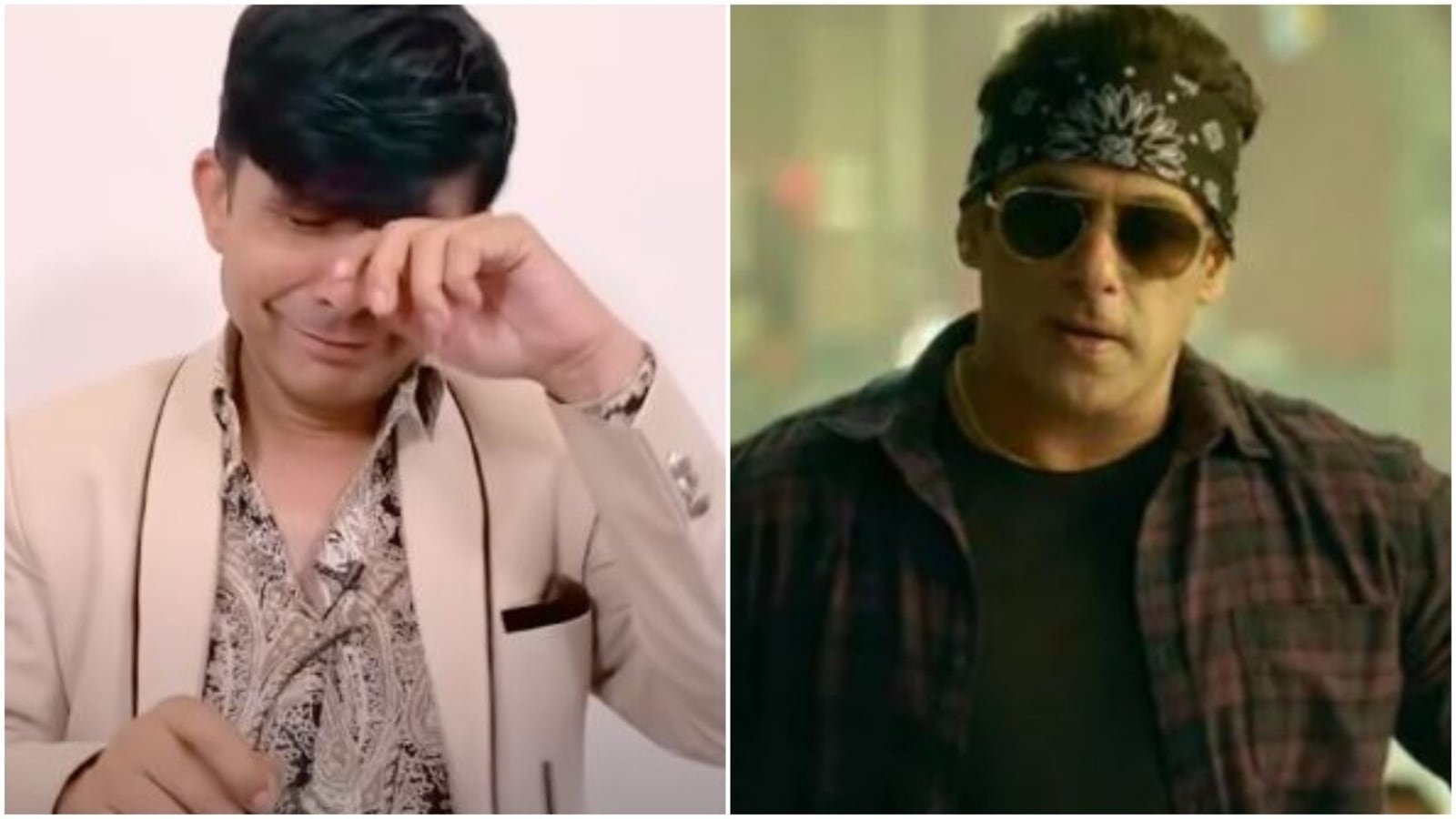 Salman Khan's legal team said in a statement that the defendant has been publishing and endorsing defamatory allegations, including that he is corrupt, that he and his brand "Being Human" are involved in fraud, manipulation, and money laundering transactions, and that he and Salman Khan Films are dacoits.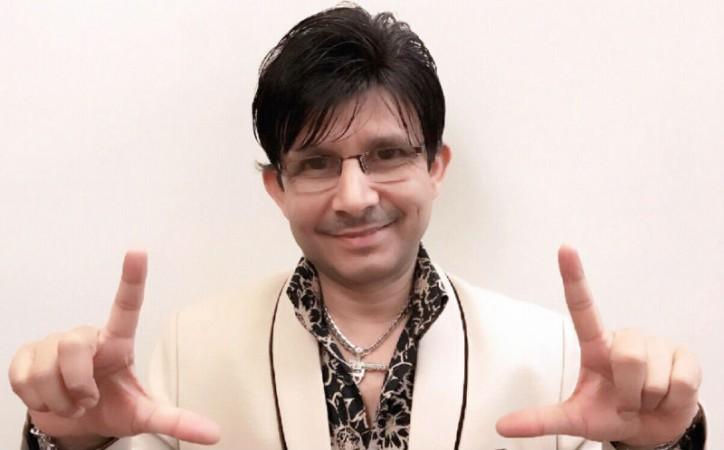 KRK said that Salman Khan has sued him for defamation after Kamaal Khan criticised the film Radhe.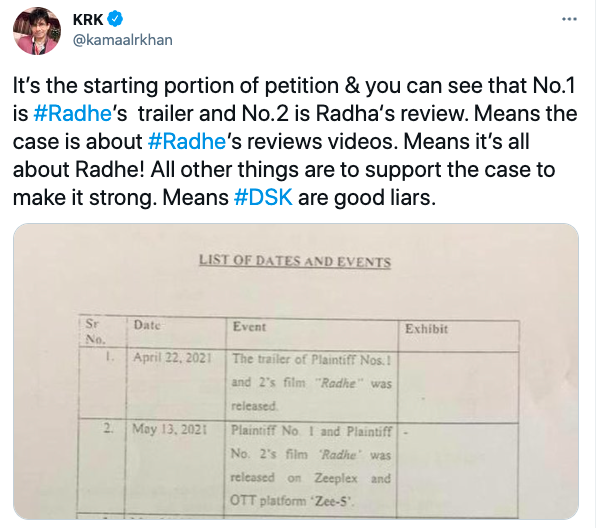 Taking to Twitter, KRK shared a few screenshots from the copy of the complaint and wrote, "It's the starting portion of petition & you can see that No.1 is #Radhe's trailer and No.2 is Radha's review. Means the case is about #Radhe's reviews videos. Means it's all about Radhe! All other things are to support the case to make it strong. Means #DSK are good liars."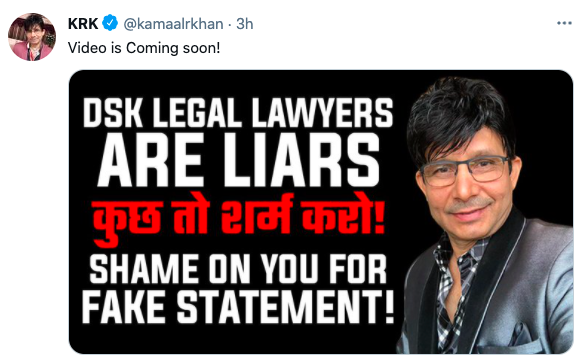 In another tweet, KRK wrote about Salman's legal team, "I will talk to my lawyers tomorrow if I am allowed to release video about lie of #DSKLawyers that they didn't file defamation case because of Radhe review. Because Inke Jhooth Ko Benakaab Karna Bahut Zaroori hai. (It's necessary to unmask their lies.)"






"My video is coming soon about #DSK liars," he shared on Friday morning.

Also Read: Amitabh Bachchan buys Rs 31 Crore luxurious duplex apartment in Mumbai
But on the other hand, Salman Khan denied this allegation of defamatory notice for criticising Radhe.

The suit is now posted for further hearing on June 7.