Published On
World Heritage Day 2022: Take a look at top 5 must-visit heritage sites in India
The International Day for Monuments and Sites is observed globally on April 18 every year to promote culture and heritage.
Author :
Priyanka Vinayak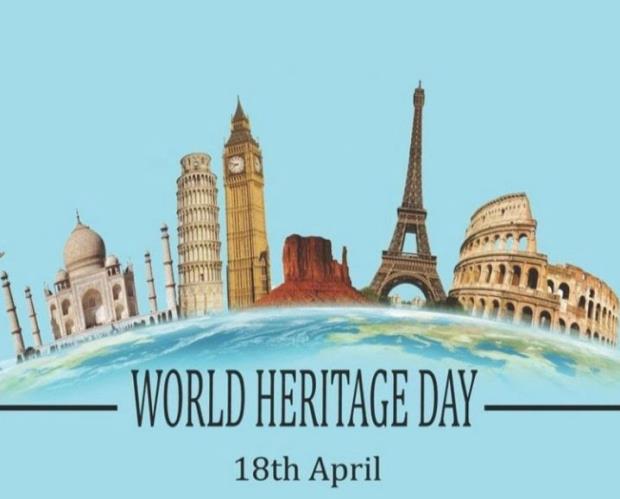 The International Day for Monuments and Sites, also known as World Heritage Day, is an international observance held on 18 April. The day also reminds us to conserve our cultural diversity.
World Heritage Day 2022 Theme
Since 1983, the International Council on Monuments and Sites has set a theme around which events are centered on the day. The theme for World Heritage Day 2022 is "Heritage and Climate".
Here are five major heritage sites of India:
Taj Mahal
The Taj Mahal 'Crown of the Palace', is an ivory-white marble mausoleum on the right bank of the river Yamuna in the Indian city of Agra. It was commissioned in 1632 by the Mughal emperor Shah Jahan (r. 1628–1658) to house the tomb of his favourite wife, Mumtaz Mahal; it also houses the tomb of Shah Jahan himself.
Ajanta Caves
The first Buddhist cave monuments at Ajanta date from the 2nd and 1st centuries B.C. During the Gupta period (5th and 6th centuries A.D.), many more richly decorated caves were added to the original group. The paintings and sculptures of Ajanta, considered masterpieces of Buddhist religious art, have had a considerable artistic influence.
Kaziranga National Park
In the heart of Assam, this park is one of the last areas in eastern India undisturbed by a human presence. It is inhabited by the world's largest population of one-horned rhinoceroses, as well as many mammals, including tigers, elephants, panthers and bears, and thousands of birds.
Konark Sun Temple
Konark Sun Temple is a 13th-century CE (year 1250) Sun temple at Konark about 35 kilometres (22 mi) northeast from Puri city on the coastline in Puri district, Odisha, India. The temple is attributed to king Narasimhadeva I of the Eastern Ganga dynasty about 1250 CE. Declared a UNESCO world heritage site in 1984, it remains a major pilgrimage site for Hindus, who gather here every year for the Chandrabhaga Mela around February. Konark Sun Temple is depicted on the reverse side of the Indian currency note of 10 rupees to signify its importance to Indian cultural heritage.
Khajuraho Group of Monuments
The temples at Khajuraho were built during the Chandella dynasty, which reached its apogee between 950 and 1050. Only about 20 temples remain; they fall into three distinct groups and belong to two different religions – Hinduism and Jainism. They strike a perfect balance between architecture and sculpture. The Temple of Kandariya is decorated with a profusion of sculptures that are among the greatest masterpieces of Indian art.