World Theatre Day 2022: Top 5 theatre artists of India who never fails to impress their audiences
On the occasion of World Theatre Day let's know about our favorite theatre artists who always give us memorable moments on the big screen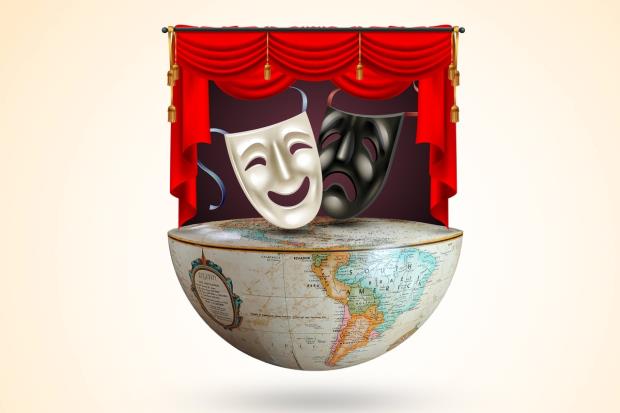 -

India, a country with a diversity of cultures, customs and rituals. Different cultures mean different arts. One of these arts is Theatre. India has a vibrant and diverse theatre culture. The specialty of Theatre is that you go on stage and give your all to the audience in the live performance. You have only one chance to showcase your talent, your emotions and everything to your audience. No takes and no breaks.




There are many names in our Hindi cinema that comes from the Theatre. These big names not only impressed their audience from the theatre stage but also joy them from the big screens. Here are some names in Hindi cinema that originally belongs from Theatre:



Vikram Gokhale: The name from decades ago, Vikram Gokhale started her career as a theatre artist. He gained the limelight from his role in Jaywant Dalvi's controversial play Barrister nearly four decades ago. He is the son of Theatre artist Chandrakant Gokhale. Apart from theatre Gokhale has built his name not only in Hindi but Marathi Industry as well.
Om Puri: The late Om Puri, a veteran Bollywood actor has his roots in acting in the theatre. Om Puri's play Udhvastha Dharmashala was the first play to be staged at the Iconic Prithvi Theatre.
Naseeruddin Shah: one of the most known names of the Bollywood Industry, Naseeruddin Shah has a great theatre journey. He played many remarkable roles in his career. Shah has been awarded the Sangeet Natak Akademi Award in 2000. He formed the theatre group Motley Productions in partnership with Tom Alter and Benjamin Gilani in 1977. Their first play, Samuel Beckett's Waiting for Godot, was staged in 1979 at Prithvi Theatre during its early years.
Ratna Pathak Shah: Ratna Pathak Shah has a great contribution to the theatre. She is the daughter of veteran theatre artist Dina Pathak. With an experience of over 40 years, she is one of the finest artists in India. She is a National School of Drama alumnus. She has also acted on many International platforms and worked with them too.
Lilette Dubey: A theatre actor with a hit career in acting as well as direction Lilette Dubey has her own theatre company known as Primetime Theatre Company. She is known for her directorial play, Mahesh Dattani's Dance Like a Man being the longest-running play. The play has around 500 shows all over the world.