Published On
Yogi Adityanath holds press conference: Praises authorities for Asad Ahmed's encounter
Atiq Ahmed breaks down in court when informed of his son's death Author :
Sukhdev Singh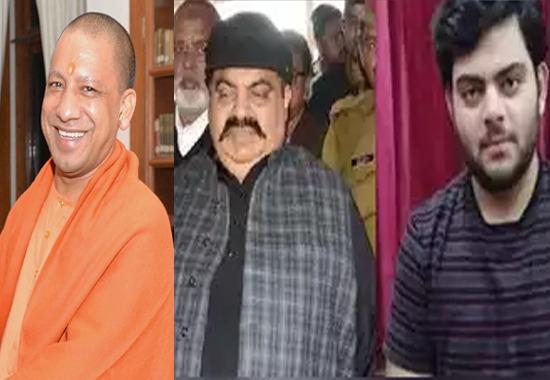 Uttar Pradesh CM Yogi Adityanath held a press conference, following the high-profile encounter of Asad Ahmed. Asad was the son of former MP and convicted gangster Atiq Ahmed. Asad and a fellow gangster were asked to surrender by the Special Task Force but opened fire instead. As a result, they were shot down by retaliatory fire. Both Asad and his companion Ghulam had a reward of 5 lakhs each, on their heads. The action was prompted by videos of Asad opening fire in Prayagraj on the 24th of February. The Special Task Force caught up with Asad in Jhansi where he was shot down. The STF recovered sophisticated foreign made weapons from both men.
CM Yogi Adityanath used strong words against gangsters while praising the DGP, special DG law and order and the entire team for their bravery. He spoke of the need for a strong stand against gangsters in the state. Deputy SP Navendu and Deputy SP Vimal led the ground team in Jhansi. In the video that initiated this action, Asad was seen taking shots at Umesh Pal.
Amul vs Nandini: Will the Karnataka elections be decided by milk?
Atiq Ahmed was in court when he was informed of the death of his son. The gangster broke down in public and was visibly shaken upon receiving the news.