Zara Patel breaks silence on Rashmika Mandanna's deepfake video amid legal action demands
Zara Patel took to her Instagram story and shared that 'she had no involvement' in Rashmika Mandanna's morphed video controversy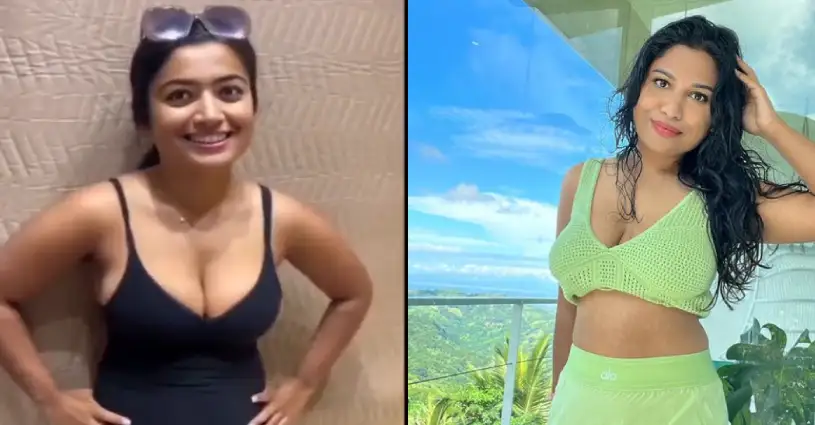 -

Rashmika Mandanna's deepfake video has sent alarm bells in the Bollywood fraternity who are asking for a strict law against the AI technology that morphs videos or pictures. For those who are unaware, a video recently went viral on social media in which a woman was seen entering a lift in bold attire. The face of the woman was swapped with Rashmika Mandanna's. The video was so realistic that Rashmika Mandanna's deepfake video went viral. Although her fans identified that Rashmika Mandanna's viral video was fake, Bollywood megastar Amitabh Bachchan expressed that legal action should be taken. Thereafter, it was revealed that the original video belonged to Zara Patel who is known for her bold or X-rated content.

After Amitabh Bachchan flagged the video, Rashmika Mandanna took to her social media and expressed that she is feeling hurt not only as an actor but also as a woman. As a result, the Bollywood fraternity came forward and started demanding legal action. Therefore, Zara Patel took to her Instagram story and shared her official statement on Rashmika Mandanna's morphed video.

Zara Patel on Rashmika Mandanna's deepfake video wrote, "It has come to my attention that someone created a deepfake video using my body and a popular Bollywood actress's face. I had no involvement with the deepfake video, and I'm deeply disturbed and upset by what is happening. I worry about the future of women and girls who now have to fear even more about putting themselves on social media. Please take a step back and fact-check what you see on the internet. Not everything on the internet is real."
Furthermore, the influencer wrote, "I'm deeply upset by what is happening"
Who is Zara Patel?
Zara Patel is a British-Indian Instagram influencer famous for her X-rated content. Zara Patel enjoys a massive fanbase on Instagram with 454K followers (while writing). Going by her bio, Zara Patel is a full-time Data Engineer. However, Zara is also involved in producing adult content for her fans. In fact, Zara Patel has also shared a secret link on her Instagram handle. Zara is very active on social media and frequently shares adult content including her semi-naked pictures and videos.