Published On
'Left And Right' of Charlie Puth with BTS's Jungkook is out now; fans can't wait to watch the music video
Charlie Puth previously shared a video on Twitter in which he calls Jungkook and asks him to try singing the song.
Author :
Ms Chaithra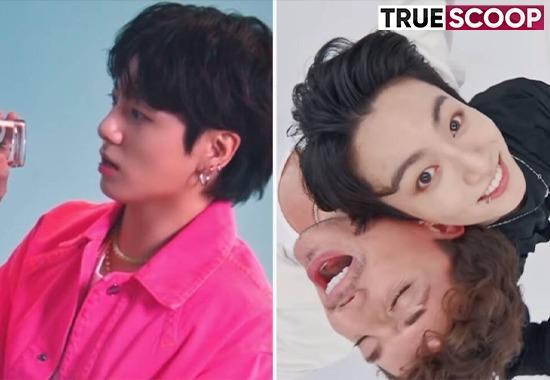 Jungkook has gone solo to work with Charlie Puth for the cheerful new track "Left and Right," which was released first thing Friday.
In the chorus of the two-and-a-half-minute song, Puth and the BTS singer sing, "Memories follow me left and right/ I can feel you over here/ I can feel you over here/ You take up every corner of my mind."
A teaser for the upcoming colourful music video, which features Puth and the youngest addition of BTS yearning for a former love, was released by the duo on Thursday. Puth promised last week that if he amassed 500,000 pre-saves for the song, he would release the Jungkook collaboration on June 24.
While singing the love song in the video, the singers show off their bromance while sporting matching pink and white clothes.

Puth's third song of 2022, "Left and Right," serves as a prelude to his third solo album, Charlie, which is slated to be released this year on Atlantic. The pop singer/songwriter debuted "Light Switch" in January; it has thus far reached a high position of No. 27 on the Billboard Hot 100. "That's Hilarious" was then released in April.
Back on June 14, BTS startled fans by announcing they were taking a break to work on solo projects, but Jungkook swiftly reassured an anxious ARMY that they weren't actually breaking up.