Published On
2 unemployed youths attempt suicide outside CM Mann's residence; Watch the video
Youths have been on an indefinite protest Author :
Samriti Bharadwaj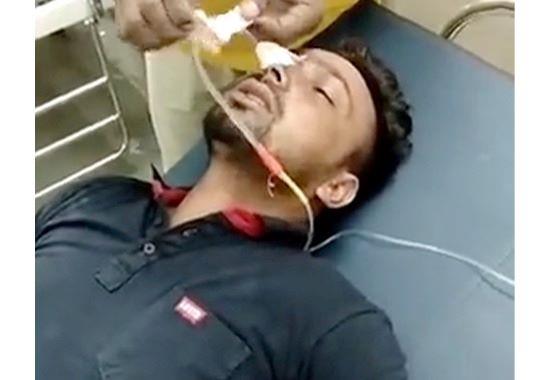 Unemployed youths in Punjab were protesting outside CM Mann's house in Sangrur. Suddenly, 2 youths out of these protestors tried to commit suicide. These protesters are members of the Punjab Police 2016 Waiting and 2017 Verification Union. They were protesting against the AAP government by holding bottles of pesticides. They have been protesting here for the last 40 days.
A total of 10 unemployed people, including three women, started an indefinite strike outside the Sangrur residence of Chief Minister Bhagwant Mann, demanding regular jobs in the Punja
b Police. They threatened that if the government will not provide them jobs, they will drink bottles of pesticides. Suddenly, two unemployed youngsters attempted suicide. A young man swallowed pesticide and another man tried to hang himself. Both of them were saved by the fellow protesters present on the spot.
Also read:
Ripudaman Singh Malik: Did praising PM Modi cost him his life?
Jagdeep Singh, one of the protesters, said, "We passed the mandatory tests in 2016 and our documents were verified in 2017. Thousands of constable posts are vacant, but the government has failed to give us jobs."