Published On
Amritsar: Singapore-bound flight leaves 35 passengers at airport after it takes off hours before scheduled time
This is the second case in days after 40 plus was left at the Bengaluru airport in a similar manner by a Go Air flight Author :
Sukhdev Singh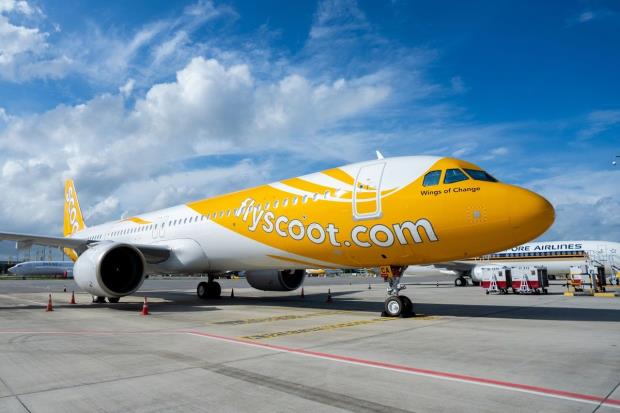 The apex Aviation Authority of India, DGCA has launched a probe into a Singapore-bound flight from Amritsar that left hours early ahead of its scheduled departure, due to which 35 passengers were left behind.
Scoot Airlines flight which was scheduled to leave at 7.55 in the evening on Wednesday from Amritsar took off at 3 PM instead. This created a massive ruckus at the airport with passengers who were left behind staging massive protests and complaining to the authorities concerned at the airport.
Upon contacting the airline officials, the authorities were informed that the travelers were made aware of the change in timings via e-mail.
Amritsar Airport Director while appraising the media over the matter said, "Around 280 passengers were to travel to Singapore but 253 passengers were rescheduled, leaving over 30 passengers behind."
The DGCA has sought details from both Scoot Airline, which is a Singaporean low-cost airline, and a wholly owned subsidiary of Singapore Airlines and the Amritsar Airport authority.
Bomb found near Military base creates a stir in Ludhiana, probe underway
The Airline responded by saying that they were informed about the change in timing. An official from the airport said, that the travel agent who booked the tickets for 30 people in a group didn't inform the passengers about the change in the timing, due to which they missed their flight and it left with those present on and before the rescheduled timing.
Days ago, a similar incident was reported at Bengaluru airport with the Go First flight that was bound for Delhi and left 55 odd passengers who were midway to the flight via a shuttle bus. However, those left behind were accommodated on a separate flight to the destination hours later when the passengers flagged their concern.
The DDCA issued a show cause notice to the Chief Operation Officer of Go First airlines as to why enforcement action should not be taken against them for dereliction of their regulatory obligations.