Published On
5 gangsters including Lawrence Bishnoi, and Goldy Brar planned the 'killing' of Sidhu Moosewala from Canada & Dubai
There has been a big revelation in Sidhu Moosewala's murder case.
Author :
Aryan Thakur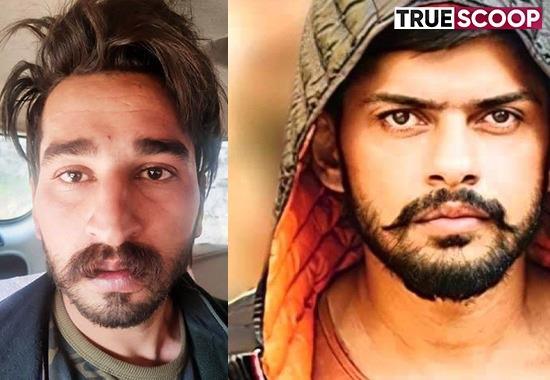 There has been a big revelation in Sidhu Moosewala's murder case. The killing was planned by 5 gangsters of the Lawrence gang. Apart from Lawrence, Goldy Brar, Sachin Thapan, Anmol Bishnoi and Bikram Brar were involved. Goldy Brar and Bikram Brar executed the plan from Canada and Dubai respectively.
Anmol Bishnoi and Sachin Thapan played crucial roles in the killing. The five gangsters were directing everything and gave directions to the sharpshooter as well. This has been revealed after questioning Lawrence Bishnoi.
Had also planned the killing in the bulletproof Fortuner
This has also been revealed that Lawrence had planned the killing in such a way that it could be executed even in the bulletproof vehicle. This is the reason why Russian AN94 was used in the killing. The weapon's ability to shoot bullets quickly would have neutralized the bulletproof glass. To identify, to which level the Sidhu's vehicle was bulletproof, the gangsters had visited Jalandhar. They talked to the company giving them the impression that they were there to bullet-proof their vehicle. Although, Punjab Police is yet to verify this.
Punjab police in search of the 4 sharpshooters
Punjab police are in search of the four sharpshooters involved in the Moosewala murder case. Sonipat, Haryana's Priyavrat Fauji and Ankit Sersa are among those involved. Monu Dagar affirmed their involvement in the killing. He was the one to arrange them as well. The two remaining sharpshooters are Jagroop Singh Roopa from Amritsar and Manu Kussa from Moga.
Read more:
Explained: Lawrence Bishnoi gang 'extortion' racket from jail; how singers like Moosewala & others get blackmailed
Lawrence will come face to face with his gang members
Punjab police have Lawrence brought in from Tihar Jail for questioning. Now, Lawrence will be questioned alongside the 10 previously caught criminals. Police questioned Goldy Brar's brother-in-law, gangster Gora, in front of Lawrence. This led to them getting several important clues.