5G Launch in India: From instant virtual connectivity to online learning, A detailed explainer of 'Internet Revolution' in 7 points
5G Internet connectivity has officially been rolled out in India by the Prime Minister today. The latest internet revolution is enabled with a magnificent speed which can bring about a colossal change, a detailed presentation on technical advancement it bring along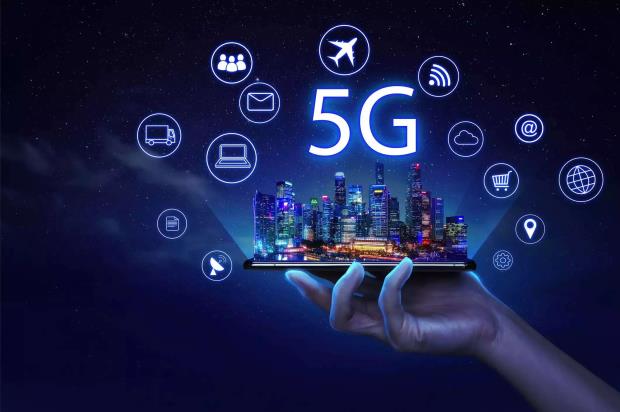 -

Imagine a world full of automation that is capable of driving every single thing based on your will without you being physically involved in it. Right from maintaining your presence in a place virtually to your essential amenities being informed by the automation or be it navigation.

AI has transformed our lives in an extremely unpredictable manner since it graced human lives and is on the line of evolution with every passing year.

The scenario as discussed above, how far can you believe its possibility on the ground, and what changes it might bring in your life? Well, this might have been a case hard to imagine once but now it's no more a dream now and can turn into a reality with ultra-fast connectivity. Which we have now in the form of 5G.

5G Internet connectivity has officially been rolled out in India by the Prime Minister today. The latest internet revolution is enabled with a magnificent speed which can bring about a colossal change in our lives and can ease the functioning by over 80%.

This segment of the explainer presents a clear-cut picture of how will the advent of 5G will change your life for good and by when can you receive it in your cities.

In the first tranche of the 5G rollout as scheduled 13 cities have been under target that will receive the network connectivity before the rest of the country, which includes Delhi, Kolkata, Mumbai, Bengaluru, Chennai, Ahmedabad, Gurugram, Gandhinagar, Chandigarh, Jamnagar, Pune, Lucknow, and Hyderabad.

However, it is pertinent to mention that these entire cities will not start receiving the services today but the telecom operators have ensured that the 13 cities mentioned will receive the 5G operations by this year's Diwali.

How 5G services can operate:

The 5G services can operate by two means, the first being Stand Alone and the second one being entirely opposite called the non-stand-alone network. A brief look at the two in detail.

Stand-Alone Network:

A full-fledged dedicated towers and infrastructures. In this method, the 5G network runs in parallel with the existing 4G network. Speed remains better, but for this, companies need to invest more.

Also, it takes time to set up the infrastructure. Since Jio has adopted this method, it becomes certain that it will take time for Jio's 5G service to reach new cities.

Non-Stand-Alone Network:

In this, the 5G network is run only on the support of the existing 4G network infrastructure. Till now, wherever any operator in the world has launched 5G on this method, it has gradually shifted to a stand-alone network.

However, in this method companies do not have to make much initial investment, and services can be expanded quickly. As Airtel has adopted this method implies Airtel's services will soon reach different cities soon at par with Jio's services.

How 5G is going to affect your technical operations:

5G Services rolled out in India: When can you avail 'Super-fast Internet' & what you need to do; Explained

Will 5G improvise the calling facilities?

5G won't directly bring about the change in calling quality, however, with the advent of new technology and new infrastructure in service from the company, there is a higher possibility of better tower connectivity which will diminish the call drop rate.

Improvement in the rate of Internet speed:

5G services will bring about a revolution in the rate of internet speed that we enjoy today. In 70 countries where 5G services are in operation either entirely or partially. South Korea has recorded a maximum speed of 1 GBPS.

In India, if we receive 5G service through the 4G infrastructure it will even provide us high Internet speed on multiple folds. At present India receives internet speed at an average speed of 14 MBPS.

Latency of Video Calling:

5G services will evade all sorts of problems related while we are on a video call which include reconnecting, a sudden blurry picture, delay in connection, automatic call termination, and others. With high-speed internet, these problems will automatically get addressed.

Movie Downloading or Streaming:

Even if India receives half of South Korea's a GB per second speed, we can easily download a 2 GB movie in a max of 4-5 seconds. We can even stream movies online without buffering.

Online Gaming:

The network latency will be decreased to almost nil against what happens in the 4G connectivity at present, which will improvise the online gaming experience.

Social Media Usage:

A user on a 5G network can easily browse online content in seconds. Earlier one had to remain engaged on the 4G network for minutes to let a video play but this will get resolved in the 5G connectivity.

In different pockets of the world, the maximum speed at which a video is uploaded on the internet facility has been recorded more than the surprising speed of 400 MBPS, which implies that you can now easily share a long video file through WhatsApp and Telegram with ease.

Online Shopping:

We might not have realized the speed of the internet by far through the rapid internet connectivity but with 5G in service, you won't have to bang your head against the wall for missing the sale on Flipkart and Amazon which you missed just because of low internet speed. The 5G service will significantly bring about a great change in your shopping experience.