Published On
Action on Patiala Violence: 6 FIRs against 25 people, three arrested; Barjinder Parwana mastermind of the whole conspiracy
The investigation into the Patiala violence case has begun, police has filed six FIRs in this case
Author :
Samriti Bharadwaj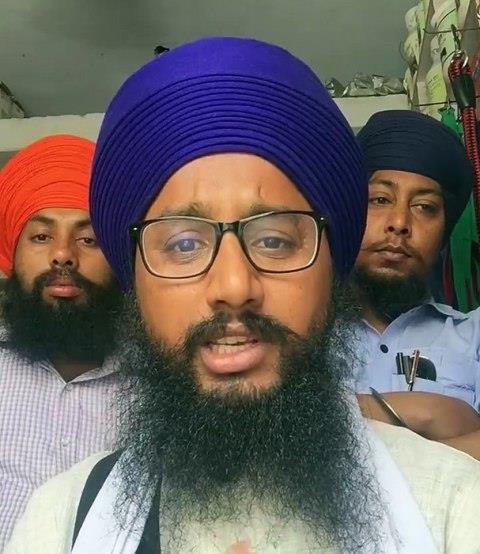 The police has launched an investigation into the Patiala violence case. The police has filed six FIRs in this case, according to Patiala Range's new IG Mukhwinder Singh Chhina. A total of 25 people have been identified. Harish Singla, Kuldeep Singh, and Daljit Singh are among those who have been apprehended.

He told Sikh fundamentalist Barjinder Parwana who was behind all of the violence. Parwana has also been charged by the police. He has a criminal history. He has four cases pending against him. He was also arrested and released after posting bail. After his arrest, the entire conspiracy will be revealed. A continuous raid is being carried out to apprehend him.

After the violence in the anti-Khalistan march in Patiala on Friday, Patiala IG Rakesh Agarwal and SSP Nanak Singh were removed. Mukhwinder Singh Chhina has been appointed as the new IG, and Deepak Parikh has been appointed as the new SSP in his place. Harpal Singh, the city's police chief, has been replaced by Wazir Singh Khaira. DSP Ashok Kumar has been fired as well. SHO Gurpreet Singh of the Lahori Gate police station and SHO Bikram Singh of the Kotwali police station have also been removed.

The Hindu organizations were persuaded by the police not to participate in the fury march. Hindu organizations called off their strike after meeting with SSP Nanak Singh. Hindu organizations have given the police a 48-hour deadline to apprehend those responsible for the temple attack. After the situation improved, internet and SMS services were restored in Patiala at 4.00 p.m. It was previously closed until 6 p.m.

There was a week-long confrontation, but the police did not notice; according to the information, there were week-long confrontations. Despite this, the police made no concrete plans to put a stop to it. The Intelligence Wing had also provided advice to the police in this regard, but the officers ignored it, and the situation spiraled out of control.

Violence broke out in Patiala yesterday over the anti-Khalistan march. In this, 4 people including 2 police personnel were injured. The police had to fire in the air to handle the situation. Now 2 videos of the same incident have surfaced.