Published On
Patiala Violence: Shiv Sena leader Singla arrested by Police, court sends for two days remand
Shiv Sena leader Harish Singla has been sent to police remand for two days by the court
Author :
Samriti Bharadwaj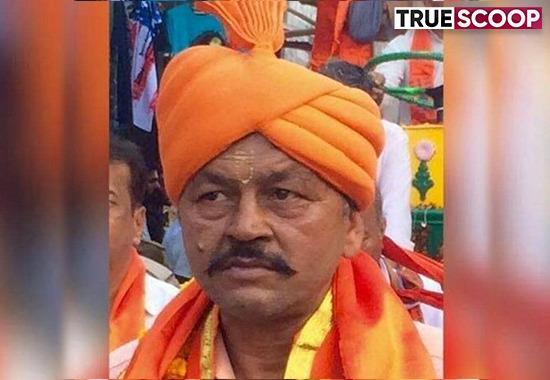 The court has ordered Shiv Sena leader Harish Singla to be held in police custody for two days. The anti-Khalistan march was led by Singla. After a clash between Sikh fundamentalists and the Shiv Sena over the protest, violence erupted in Patiala.

Singla accused the police administration of failing to handle the situation during his court appearance. For the time being, the police will receive the full story of the anti-Khalistan march being taken out of Singla.

The court granted police a two-day remand. The government's lawyer had asked the court for a four-day police remand. Who asked Harish Singla to lead the march, he argued? Who is involved and what is at stake. What are the ties that bind it? I'll need some time to look into this. Singla's lawyer, on the other hand, was against it.

Also read: Patiala Violence: Video of Sikh protesters doing Bhangra when Police fire in air gets viral

He has been expelled from Shiv Sena Bal Thackeray following violence from the protest march of Shiv Sena expelled Harish Singla. According to the Shiv Sena, the party's approval was not sought in this matter. Singla, on the other hand, called his suspension unjust and stated that only Uddhav Thackeray has the authority to suspend him.