Published On
Amit Shah Security Breach: TRS leader parks vehicle ahead of Home Minister's cavalcade in Hyderabad, second incident in two weeks
In under 13 days, this is the second case reported on the grounds of security lapse, earlier this month a similar security breach case was seen during Shah's trip to Maharashtra
Author :
Tushar Singh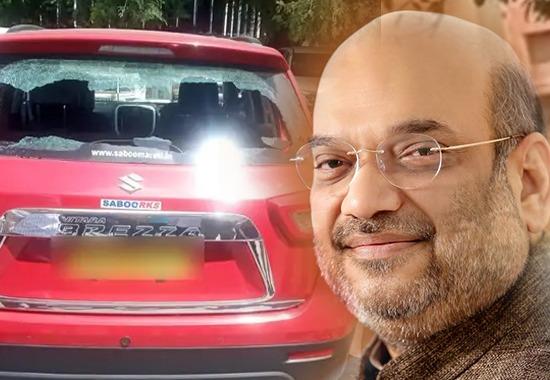 A major lapse in the security of Amit Shah has come to the fore from his recent Hyderabad visit. As the reports say, a worker from the ruling Telangana Rashtra Samiti parked his car ahead of Shah's convoy, the incident prompted personnel deployed in security into action.
The person whose vehicle was involved in the incident has been identified as Srinivas, he was later removed forcibly.
While interacting with the media the TRS worker said, "My car stopped on its own. I was very tense. I will talk to the police officials. The TRS leader went on to allege that the police vandalized his car.
In under 13 days, this is the second case reported on the grounds of security lapse. Earlier this month a similar security breach case was seen during Shah's trip to Maharashtra.
Cheetah in India: Why Cheetahs were brought from Namibia? Project Cheetah, a brief history
During his Mumbai trip, an unidentified man kept hovering around the close proximity of the Home Minister for hours, however, he was nabbed in under a couple of hours.
Amit Shah was in Hyderabad to attend 'Hyderabad Liberation Day'. On the first day of his trip, he first attended a rally at Secunderabad Army Ground.
Targeting the ruling TRS, Amit Shah said, "India got its Independence in 1947, however, the city of Hyderabad is still being ruled by Nizams."