Published On
Cheetah in India: Why Cheetahs were brought from Namibia? Project Cheetah, a brief history
As history dates back Cheetahs were domesticated and used by the royal households to hunt other animals and were popularly called the 'hunting leopards'
Author :
Tushar Singh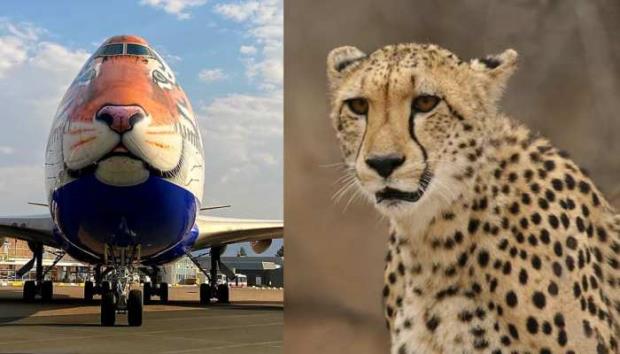 Prime Minister Narendra Modi, who turned 72 today, has a packed schedule for the day as various events have been planned. One of the most important was releasing cheetahs in Madhya Pradesh's Kuno National park.
After 70 years India is witnessing the return of big cats when it first went extinct in 1952. The species has been badly hit and nearly 13 countries have reported their extinction. However, the story behind the big cat becoming extinct in India goes long back.
Several officials who are associated with wildlife conservation mark that the reason behind the Cheetah's extinction was excessive hunting and poaching, and they barely hunted humans.
As history dates back Cheetahs were domesticated and used by the royal households to hunt other animals and were popularly called the 'hunting leopards'.
India finally today welcomed 8 Cheetahs, five females aged 2-5 years and three males aged between 4.5-5.5 years. But, a question that must have left you pondered, why was Namibia chosen for bringing Cheetahs to India? A brief look at this.
Project Cheetah: The project through which Cheetahs were brought to India dates back to 2009 when the Indian Conservationists during the erstwhile government of Congress at the center put forward first put forth the idea of bringing Cheetahs to India with Cheetah Conservation Fund (CCF), a not-for-profit organization, headquartered in Namibia.
CCF works towards saving and rehabilitating the big cats in the wild which are rapidly going extinct in several countries altogether.
PM Modi 72nd B'day: Unemployment Day returns to hound again; Know why #NationalUnemploymentDay is trending on Twitter?
And eventually, in July 2020, India and the Republic of Namibia signed a Memorandum of Understanding (MoU), with the Namibian government on the lines of donating eight Cheetahs to India.
It is for the first time ever that the South-African Cheetahs are being introduced in India or any part of the world. By the time when Wildlife Protection Act was passed in 1972 by the government, Cheetahs were already declared extinct.
The Settlement Plan:
As per the plan, the government will settle the homecoming Cheetahs in Gujarat, Rajasthan, Karnataka, Andhra Pradesh, and Madhya Pradesh the beginning of which has done today on PM's 72nd birth anniversary.
All the Cheetahs will be tracked through satellite radio collars and a dedicated team will be allocated for the monitoring of each cheetah. As per the information revealed the government is planning to bring close to 50 Cheetahs in the span of next five years.