Published On
Amrinder takes loan from liquor contractor for elections; Captain on the target of AAP
Captain spent Rs 39.67 lakh on the election. In this, he borrowed 25 lakh rupees, borrowed from the liquor contractor
Author :
Samriti Bharadwaj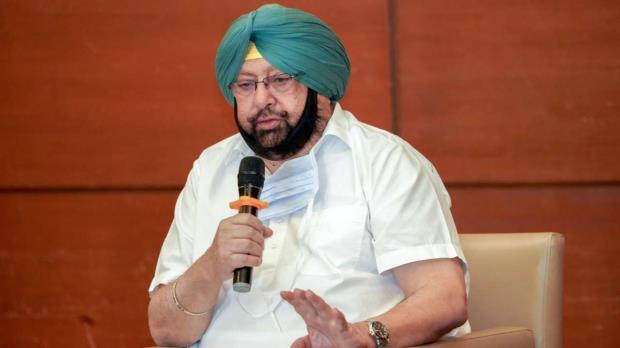 Politics have heated up as a new issue has arisen. In the recent election, Captain borrowed from the liquor contractor. Which he noted in the commission's expense report. According to the Captain, he spent Rs 39.67 lakh on the election. He borrowed Rs. 25 lakh for this. This loan was obtained from a liquor contractor. After learning of this, the Aam Aadmi Party did not hesitate to poke fun at the Captain.

Captain Amarinder Singh served as Chief Minister of Punjab for nine and a half years, said Malvinder Singh Kang, Chief Spokesperson of the Aam Aadmi Party. He built a farmhouse like Siswan. It is now discovered that he took out a loan to fight for election. That, too, needed to borrow money from a liquor contractor.

He said that even Captain Saab could have got funds from Pakistan. He alleged that earlier it used to be like this in Punjab. Earlier he used to favor politicians. Then the leaders used to favor him when the government was formed. Now that won't work.

Captain Amarinder Singh has served as Punjab's chief minister for nine and a half years. From 2002 until 2007, he served as the Congress's Chief Minister. When the government was constituted in 2017, Congress named him the CM. Congress, however, removed him from the position in September 2021. Charanjit Channi was appointed as his replacement. Captain then exited the Congress.

Also read: Mohali Blast: 3 detained for attacking Police headquarters with a grenade, 20 suspects held; Watch

For Punjab elections, allied with the BJP. Captain Amarinder Singh created the Punjab Lok Congress after leaving the Captain Congress, which failed to win the election. The captain, on the other hand, was unable to demonstrate any wizardry. He lost his Patiala seat and came nowhere near winning the alliance candidates.