Published On
Amritsar: Man shoots down the gun-borne assailant in self-defense to avert robbery
The Jeweler was returning from his shop late night through a bypass when the incident broke out
Author :
Tushar Singh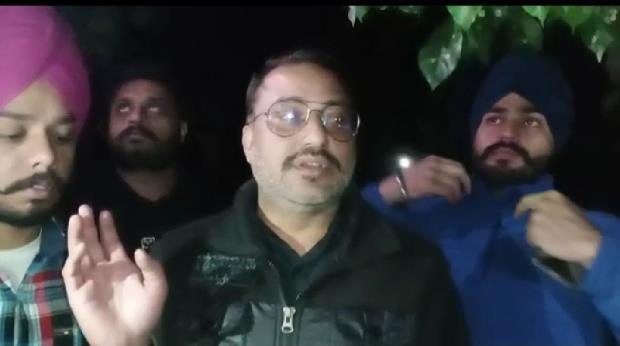 A jeweler in Amritsar, Punjab shot one of the two robbers down in self-defense after the duo tried to force him with the intention to loot, although one fled from the scene. The police have taken charge of the matter and have sent the dead body for further investigation.
Ranjit Singh Bagga, who runs a suran shop in Pratap Nagar, was going home from Valla bypass after closing his shop. He stopped to urinate at Valla bypass and returned to his car shortly. Meanwhile, two masked men approached his car and after opening the driver's side door they pointed a pistol toward him. Getting scared after watching this he took out his licensed pistol and pointed toward them.
Bagga said that his pistol was locked, it was not opening even after trying in panic and he kept trying. While interacting with the people of the press he said he used to keep the first bullet empty, but later on he fired all five bullets toward the robber, killing one o the spot while the other absconded.
Most wanted terrorist, ISI aide Harvinder Rinda died in Lahore, rival Bambiha gang claims responsibility
Bagga told that both the robbers had their own revolvers. The investigating officer Mukhtyar Singh, who reached the spot, informed that the dead body has been taken into custody. Action is being taken on the basis of the victim's statement. An illegal pistol has also been recovered from the spot.
The dead body has been sent for postmortem and the identity of the deceased robber is being ascertained, soon the second robber will also be caught.