Published On
Amritsar's boy dies in the United States: Loan of 18 lakhs was taken to send him overseas
The boy's father has asked the Indian government to bring his son's body from outside as soon as possible so that he can see him one final time
Author :
Nishtha Jairath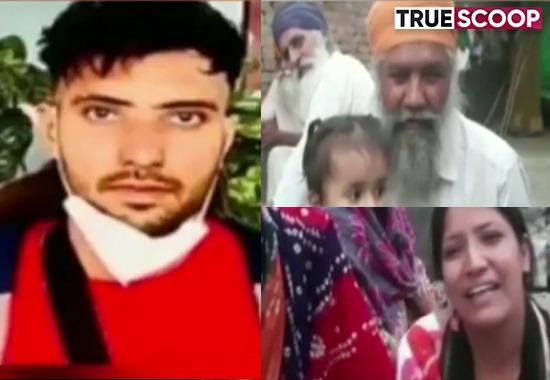 A young man from Amritsar died in strange circumstances after migrating to America on a study visa. He had only been in America for 5 months. On Saturday morning, the family got the news of their son's death, prompting sadness in the community of Chichewal. At the same time, the family is demanding the body to be returned to India as soon as possible.
Jagroop Singh, from Amritsar's Chichewal village, had migrated to America 5 months ago. To send him overseas, his family had taken out an Rs 18 lakh loan. When the study visa arrived, the entire family was incredibly happy, but an unexpected event took place. Jagroop had fallen asleep in his room and did not wake up the next morning.
The young man who lived with him took him to the hospital and soon after he was declared dead. On Saturday, his fellow mates called the Alsabuh family in America to notify them of Jagroop's death. It's still unclear what caused the death. It is still not clear how the death occurred. Was there a fight or he was sick.
18 lakh was raised with the help of relatives:
Jagroop's relative stated that he had only been overseas for 5 months. The family gathered 18 lakh rupees from their relatives and combined their money. When the news of his death broke, he had only begun his studies.
Also Read: Punjab: 25-year-old guy dies due to drug addiction, "friends dumped his body in the drain", states police
Jagroop was the only son:
Jagroop was their only son, according to his father. He's also called for an investigation into his son's death by the US government. He has also demanded from the Government of India that his son's body should be brought to Vatan from abroad at the earliest so that he can have his last glimpse.