Published On
Jakhar quits Congress putting a question mark on the leadership of Sonia Gandhi
On Saturday, the former PPCC chief Sunil Jakhar quit the Congress Party deriding the culture of sycophancy which had ruined the oldest party of the country.
Author :
Chanderveer Singh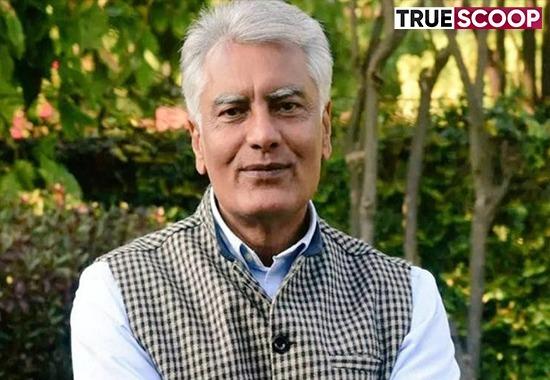 In a major turmoil for the Congress Sunil Jakhar former PPCC chief quit the party after fifty years of association alleging that the party high command was surrounded by sycophants and was immune to sensible advice.
During a Facebook live Mr. Jakhar criticised the Congress leader Ambika Soni for her communal remarks which resulted created ill will between Hindus and Sikhs in Punjab. He said even AK-47 was unable to divide Punjab during days of terrorism but Ambika Soni's statement did it in no time. Soni had said that only a Sikhs should be the chief minister of a Sikh state when it came to find a replacement for Capt Amarinder Singh. As many as 42 MLAs had favoured Jakhar as the new CM.
He also targeted Harish Ravat who was made Punjab in-charge by saying that he not only failed in Uttarkhand where he was the Chief Ministerial candidate but also drowned Congress in Punjab in deep waters . He appealed to Sonia Gandhi saying, "You can do politics in the entire country but excuse Punjab. Punjab has already gone from a very devastating era." He further said, "I Can't see Punjab being divided based on religion. Punjab is united against hate politics."
Jakhar also commented on Chintan Shivir and said that this Shivir was useless. If Congress was really concerned, then they should have formed a committee for analysing the reasons behind the defeat in Uttar Pradesh. It should look for the reason why Congress candidate did not secure even 2 thousand votes in 300 seats out of 403. I have seen the plight of the Party in Udaipur, no one is there, to tell the truth.

He also said Rahul Gandhi should immediately take the charge of Congress and become party president. This may be the only solution to the ongoing crises.
Who is Sunil Jakhar?
Sunil Jakhar is a 68-year-old Congress leader. He is a significant leader and the party's main Hindu face in Punjab. He is known as a loyalist of Rahul Gandhi. He has been a three-time MLA from Abohar. In the last Assembly election, his nephew Sandeep Jakhar has become the MLA of the Abohar constituency from Congress.