Published On
India Curbs Wheat Export Citing Threat to Food Security In The Country
To control the rising inflation and citing the threat to food security in the country, India has banned wheat export.
Author :
Chanderveer Singh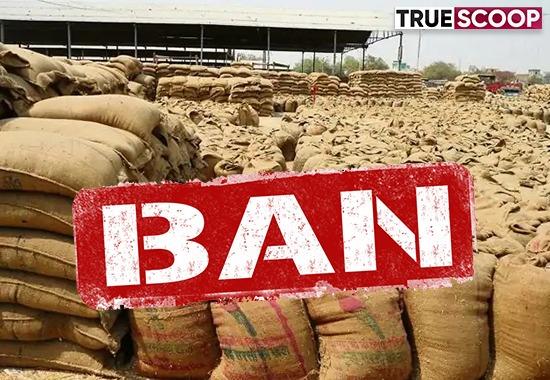 The Ministry of Commerce and Industry has informed the nation that the decision to ban wheat export was taken in a view of the sudden hike in the international prices of wheat due to many reasons.
Interestingly this step had taken two days after the government decided to send a
delegation to several countries to look for the possibilities of export.
Russia is a major supplier of wheat to European countries. But Russian invasion of Ukraine has destabilized the global Agriculture market.
It should also be noted that India is a vital supplier of wheat to its neighboring countries. Recently, India, on humanitarian bases, delivered a large consignment of wheat to Afghanistan. Also, last year Bangladesh imported 50%
of the total production of wheat in India.
Those export consignments for which letters of credit have already been issued prior to yesterday's notification will be allowed. Also, the Indian government will permit exports on the special requests from other countries, the notification issued by the Directorate General of Foreign Trade (DGFT) said.
This move was taken after the considerable crop loss due to the heatwave in March. The Indian government is under pressure to control the rising inflation in the country. Last month's inflation rate was at 7.79% which is even more than the RBI's estimate.
The decision seems to be contradicted with PM's claim, during his recent visit to Germany, that the Indian diaspora that farmers of the country "have stepped forward to feed the world" amid a global shortage of wheat. "Whenever humanity is faced with a crisis, India comes up with a solution," he said.