Published On
Another FIR on Punjab Police: Kidnapping case on 14 policemen in Rajasthan; picked up youth from Kota and put opium case
An FIR of kidnapping has been registered on Punjab Police in Rajasthan. This case has been registered in Kota including the DSP and SHO of Hoshiarpur
Author :
Samriti Bharadwaj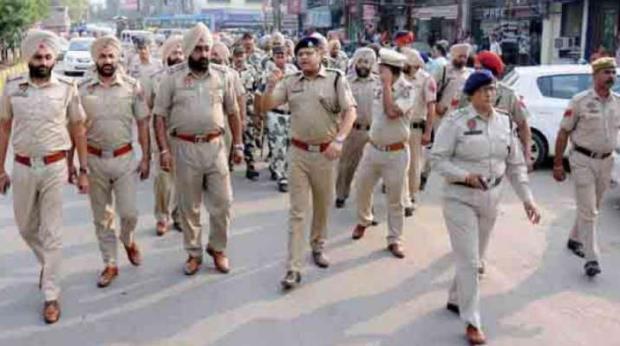 Following Delhi, a FIR of kidnapping has been registered on the Punjab Police in Rajasthan. In Kota, this complaint has been filed. There are 14 police officers nominated, including the DSP and SHO of Hoshiarpur. A 21-year-old Kota resident was apprehended by Punjab Police. He was then given a case containing 10 kg of opium. For the past three months, the young man has been imprisoned in Gurdaspur.

A petition was filed at the High Court by the youth's family members. The case was filed after the High Court issued its order. However, at this time, no police officer is willing to comment on the matter. He claims he is unaware of the situation. However, following the filing of the complaint, all Hoshiarpur police officials are gathering.

This was the police's reason for filing a complaint in March. On March 7, Hoshiarpur police filed an NDPS Act complaint. In which it was stated that a person named Harnoor Singh had been found with 10 kg of opium. The Rajasthan number vehicle was halted when it approached Himachal Pradesh. He was found to be in possession of opium.

On March 7, Harnoor was apprehended by Punjab Police. After he failed to come home, his father, Nirmal Singh, filed a missing persons report with the Kalera police station the following day. Following that, he began using Harnoor's Apple ID to locate the location. When he arrived to the house of Hoshiarpur's SSP, he was taken aback. Following that, he obtained an address from Pathankot's SSP.

His arrest was revealed to have taken place at Hoshiarpur. Following that, the family obtained the CCTV footage of the hotel where the police officers had met their son. Then, on the way, he ate and stayed in a motel, where the tape was also recovered. The CCTV video of all toll plazas from Kota to Hoshiarpur was also erased by the family members. Following that, a petition was filed in the High Court alleging that the Hoshiarpur Police Department had filed a fraudulent complaint.

Also read: Madhya Pradesh: Bride marries wrong man amid power cut; gets hitched to sister's groom in Ujjaina

Harnoor had been called by police officers who arrived in two vehicles, according to family. In which it was said that he works for IELTS. In Rajasthan, we require some young men. Harnoor, a 21-year-old, then called the Clark Hotel. He was picked up by a Punjab Police unit from there. The cops arrived in an Innova and a government Bolero, according to the surveillance footage.