Published On
Madhya Pradesh: Bride marries wrong man amid power cut; gets hitched to sister's groom in Ujjain
The Ujjain bride swap incident took place during the wedding of Rameshlal's two daughters, Nikita and Karishma
Author :
Malkit Singh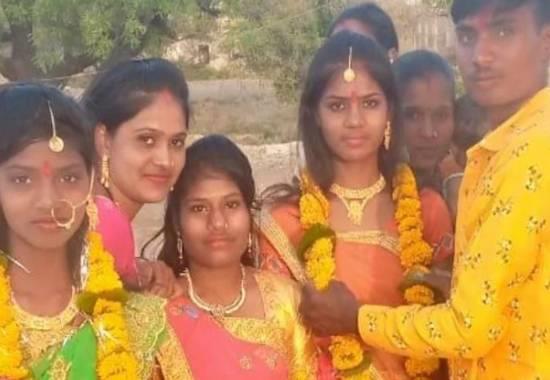 In a bizarre yet hilarious incident, a bride ended up marrying the wrong groom after a mix-up due to a sudden power cut. The unusual incident took place in
Madhya Pradesh
's Ujjain when wedding ceremonies did not stop despite the power cut and the brides ended up marrying the wrong groom. The bride swap incident in Madhya Pradesh came into the limelight on Sunday when two sisters were getting married in the same 'mandap' (wedding venue).
As per reports, the Ujjain bride swap incident took place during the wedding of Rameshlal's two daughters, Nikita and Karishma. Nikita and Karishma were getting married to Dangwara Bhola and Ganesh, two youths from different families. Since the brides were in veils and the dress of both were the same, no one came to know about the mix-up during the time of the wedding rituals.
Furthermore, the wedding priest also got the grooms to do rounds with the 'changed' brides. The mix-up was realised when the grooms took their brides home. Following a brief dispute, a settlement was reached. The bride and groom were asked to perform the ceremony once again the next day.