Anushka Sharma and Virat Kohli: Expecting their second child?
Anushka Sharma and Virat Kohli's growing family: Balancing stardom and parenthood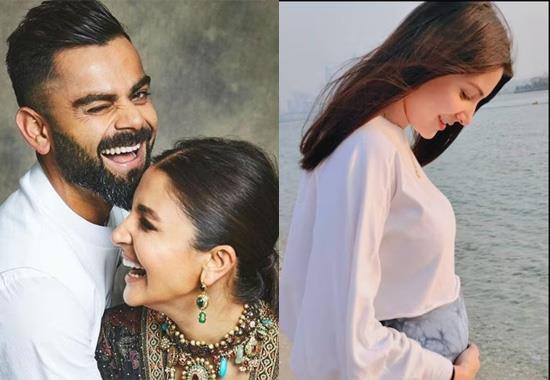 -

Bollywood actor Anushka Sharma and Indian cricket captain Virat Kohli are on the brink of welcoming their second child. Few reports have revealed that Anushka may already be in the second trimester of her pregnancy, sparking congratulations and excitement among their fans.

A growing family:

News of Anushka and Virat's expanding family has brought joy to their well-wishers. This delightful revelation follows the birth of their daughter, Vamika, in January 2021.

Keeping it low-key:

Anushka Sharma, known for her elegance and grace, has been maintaining a low profile in recent times, avoiding public appearances and events in Mumbai. This intentional discretion is aimed at steering clear of unnecessary speculation about her pregnancy.

A recent visit to the maternity clinic:

Our sources have also disclosed that the couple was recently spotted at a maternity clinic in Mumbai. They took special care to request the paparazzi not to publish their pictures, promising to share the news formally at the right time.

Privacy and Parenthood: Anushka and Virat's approach:

Also Read: Punjabi singer Diljit Dosanjh shuts down trolls with The Flag belongs to my Country response

Ever since Vamika's birth, Anushka and Virat have been steadfast in their commitment to shielding their daughter from the public eye. They have refrained from posting her pictures online, a decision rooted in their desire to let her make her own choices about social media exposure when the time is right.

Balancing career and motherhood:

While Anushka Sharma concluded her shooting for the upcoming film 'Chakda'Xpress,' where she portrays former Indian cricketer Jhulan Goswami, she has been equally devoted to her role as a mother.

Motherhood's transformative impact on Anushka:

Speaking about the profound impact of motherhood on her life, Anushka Sharma shared how it has enhanced her self-assuredness and confidence. She emphasized the importance of nurturing a strong parent-child bond and her dedication to putting her child's needs first.

Anticipating the joyous announcement

We eagerly await the day they choose to share this delightful chapter of their lives with the world.