Punjabi singer Diljit Dosanjh shuts down trolls with The Flag belongs to my Country response
Diljit Dosanjh's Goat album triumphs: A resounding response to trolls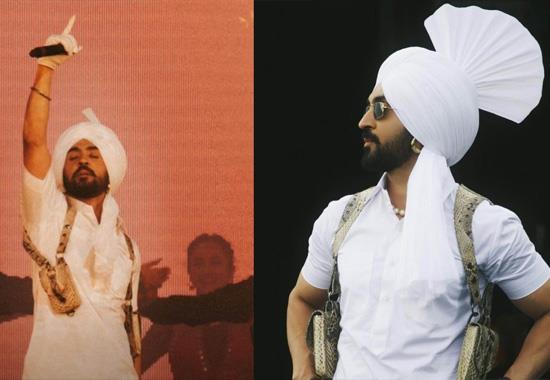 -

Punjabi music sensation and actor Diljit Dosanjh has once again taken the global stage by storm with his latest album, "Goat." The talented artist, known for his soulful music and charismatic performances, has proven that he needs no introduction in the entertainment industry.

Released on September 29, "Goat" has been making waves, further solidifying Diljit Dosanjh's status as a musical powerhouse. The album showcases his versatile talent, offering a blend of Punjabi beats and contemporary sounds that have captivated audiences worldwide.

Diljit Dosanjh's musical journey reached new heights when he graced the stage at the renowned Coachella Music Festival. During his performance, he proudly displayed the Indian flag, symbolizing his deep connection to his roots. A video of this moment went viral on social media, drawing admiration and attention from fans and music enthusiasts.

In the video, Diljit Dosanjh can be heard saying, "These are all my Punjabi sisters and brothers. She is the girl who is representing my country. She is standing tall for my nation. Music belongs to everyone, not just one person."

Also Read: Kalaastar Teaser Out: Sonakshi and Honey Singh to reunite after 9 years; Desi Kalakaar return with a new chapter

While the video garnered praise from many, it also sparked controversy and online trolling, highlighting the complexities of public recognition and the artist's role in representing a diverse and passionate fan base.

Diljit Dosanjh's journey from Punjab to the global stage is a testament to his talent and dedication. His ability to connect with audiences transcends borders, making him a true global star.

As "Goat" continues to make waves, Diljit Dosanjh's music is set to resonate with fans worldwide, reinforcing his position as a prominent figure in the music industry.