Published On
Arrested Punjab IAS Sanjay Popli's son passes after gunshot; family accuses vigilance team for Kartik's death
IAS Officer Sanjay Popli's son died. Family accused that the vigilance team shot Kartik whereas the police is saying, he committed suicide Author :
Samriti Bharadwaj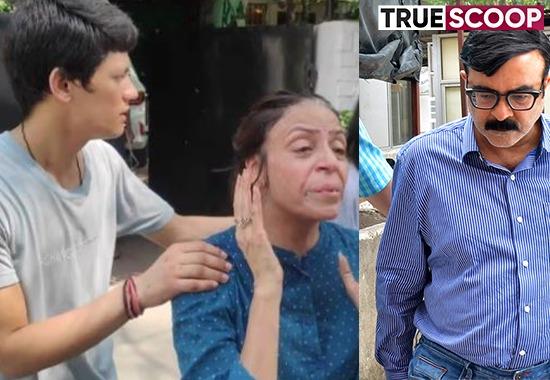 Punjab IAS officer Sanjay Popli's son Kartik succumbed to a bullet injury at his residence in sector-11. Before the incident, Vigilance conducted a probe at the site. According to the family, Kartik was shot. On the other hand, according to Chandigarh SSP Kuldeep Chahal, Kartik shot himself with his licensed pistol.
According to the family, the vigilance team came to their house to do some recovery. During the investigation, an argument broke out between Kartik and vigilance officials.
Heartbroken Kartik's mother said, "Police are responsible for my son's death and, this is purely against law and order." She accused the officers as corrupt.
"I will not wash my son's blood off my hands until the uniforms of these policemen were taken off," said Kartik's mother.
She further added that Sanjay was charged for the false case and posed serious allegations against Punjab Chief Minister Bhagwant Mann.
Sanjay Popli was detained four days ago in the corruption case by Vigilance. Popli is to be presented in the court in Mohali today. His family alleges that he was being mentally harassed. Vigilance pressurized him to give false statements. As a result of which the son took this action.
Sanjay Popli is accused of being involved in a bribe case for the tender. This led to his arrest by the Chandigarh Police and Vigilance, and during a house search, several live ammunition was recovered from him. The Chandigarh police had registered a case against him under the Arms Act, after which he has been in police remand and was produced before a Mohali court again today.