Published On
Big Blow to Punjab Government: Fine of Rs. 2,000 crores imposed by National Green Tribunal over waste management
The National Green Tribunal bench head Justice Adarsh Goel has said that even after repeated orders, there was no step taken by the Punjab government
Author :
Guneet kaur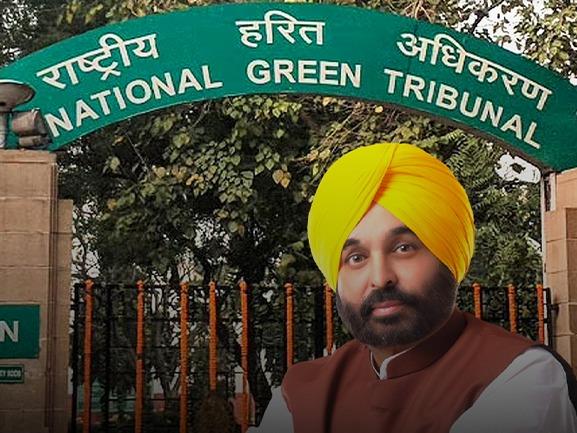 The Punjab Government has received a huge setback from the National Green Tribunal as a fine of Rs. 2,000 crores has been imposed on the state over waste management. The reason stated for imposing the fine was improper management of liquid and solid waste which has led to huge damage to the environment. The National Green Tribunal has ordered the government to pay this fine as compensation for the poop management of waste. Justice Adarsh Kumar Goel has issued an order in this regard.
The National Green Tribunal bench head Justice Adarsh Goel has said that even after repeated orders, there was no step taken by the Punjab government due to which the fine has been imposed.
NGT seems to have tightened its work and is now taking strict action against all those states which have not been following the proper rules and regulations related to solid and liquid waste management. Many states have got fined but the amount is highest in Punjab.
Last week, National Green Tribunal fined the Rajasthan government Rs. 3,000 crores for improper management. They have found the state guilty of contributing to the pollution. Uttar Pradesh government has also been advised to pay Rs. 100 crores for inadequate management of waste.
It would be interesting to watch how the fine would be paid by the Punjab government and the steps or actions it will take to stop waste management in the state so that this situation does not come again. The state getting fined is a huge setback for the present government.