Published On
Big Revelation: Gangster Goldy Brar takes Karan Aujla's name in interview; know the reason behind
In a telephonic interview, the gangster Goldy Brar made some shocking confessions about Punjabi Singer Moosewala's murder
Author :
Samriti Bharadwaj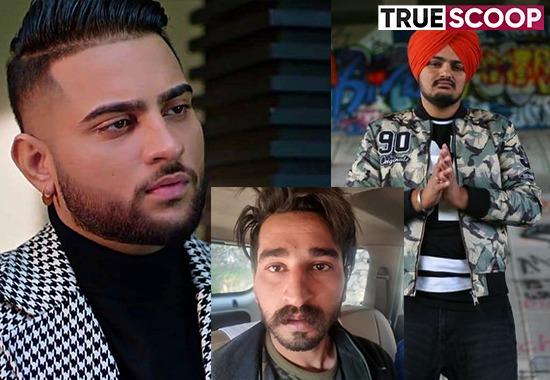 In an interview with a private channel, Goldy Brar revealed the real reason behind the murder of Sidhu Moosewala. Goldy Brar said that Sidhu was killed due to his actions. We had no personal enmity. Sidhu Moosewala has been killed only because of pride. The Lawrence Bishnoi gang avenged the murder of Vicky Middukhera by killing Sidhu.

After Sidhu Moosewala's murder, the name of Punjabi Singer Karan Aujla is in limelight. Recently, the same thing happened when gangster Goldy Brar made some shocking confessions during a telephonic interview.

Taking Karan Aujla's name Gangster Brar said that, it was Sidhu Moosewla who was responsible for the shots fired at Karan Aujla's residence in Canada. He also revealed that Sidhu wanted to instigate fear in Aujla's mind.

Gangster Goldy Brar also made some other shocking revelations during the telephonic interview. He calls Moosewala's murder revenge. He also states that Moosewala had provided shelter to his ex-manager Shagunpreet. Shagunpreet helped in the murder conspiracy of Vicky Middukhera.

Also read: Viral Video: Jalandhar Drug Control officer demanded bribe for issuing license; suspended for graft

Know who is Karan Aujla?

Jaskaran Singh popularly known as Karan Aujla is a music sensation in Punjab. Fans eagerly wait for his new songs. Karan is known for his many single tracks, out of which 14 have been featured in the UK Asian chart by Official Charts Company.

He is one of the most popular artists in the Punjab Music Industry. In 2020, his singles "Jhanjar", "Red Eyes" and "Kya Baat Aa" entered the top 10 in the chart, while "So Far" entered the top 5. Kr$na is one of the most renowned rappers. Karan has been collaborating with famous rappers to deliver chartbuster hits.