Sonam is well-known in the Bollywood industry for both her cheerful acting and her fashion sense and style statement. Sonam, who has given fashion a whole new meaning, is constantly experimenting with her appearances. Today is Sonam kapoor birthday so we bring you an interesting story behind her first job.Let's have a look.

This year, Sonam Kapoor will celebrate her 36th birthday. According to reports in the media, Sonam Kapoor worked as a waiter before entering the film industry. Anil Kapoor's daughter, Sonam Kapoor, is a Bollywood actor. In such a situation, you could wonder why, despite being the daughter of such a famous person, she was forced to work as a waitress.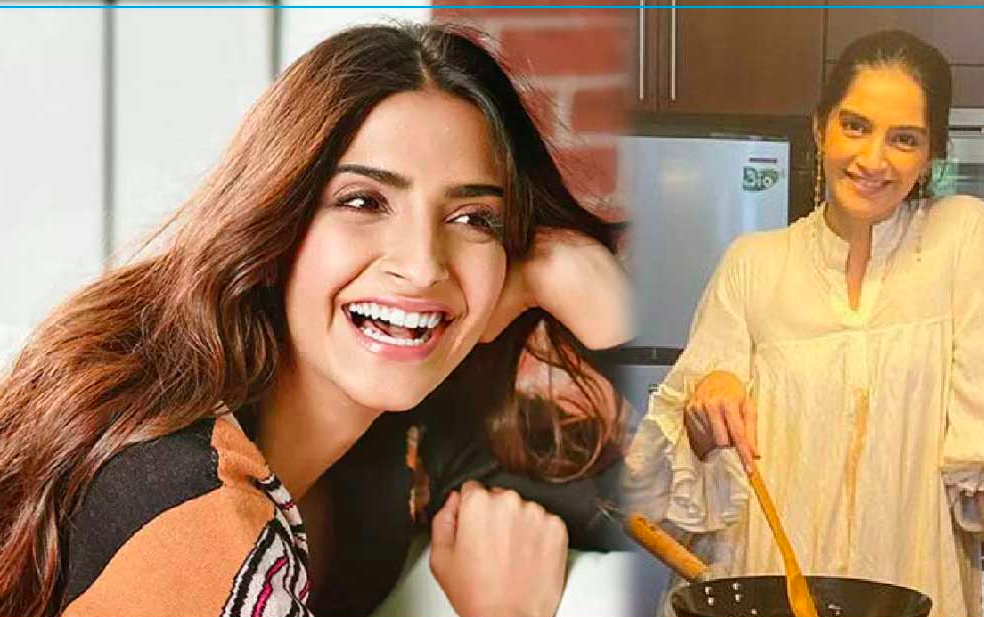 So, to be clear, Sonam Kapoor undertook this job not out of obligation, but to supplement her income and meet her other requirements. Sonam Kapoor began working in a restaurant as a waitress when she was 15 years old, but she resigned after only one week.

Also Read: Raabta Turns 4: Kriti Sanon remembers SSR, 'little did I know it would be our first and last'
Sonam used to be really overweight. During his undergraduate years, she was frequently mocked for her weight. Sonam herself revealed this information. Between the ages of 15 and 20, Sonam was suffering PCOC illness, which caused her weight to dramatically increase. However, Sonam Kapoor Ahuja's style and fashion have hardly changed in recent years.

Sonam maintains her personal style even after marriage. Let us point out that Sonam Kapoor was not always this way. Sonam was known for wearing very modest and casual outfits at the beginning of her career. Sonam's wardrobe consisted of luxury saris and suits from 2007 to 2009. In 2011, she made her Cannes debut wearing a gown designed by Jean-Paul Gaultier, totally changed her fashion style.