Published On
Bishnoi gang threatens former Ajnala Congress MLA
Former Punjab MLAs and Ministers are receiving threats due to rising gangsterism in Punjab. Recently Harpartap Singh Ajnala, former MLA of Ajnala in Amritsar district of Punjab has been threatened by Bishnoi gang
Author :
Samriti Bharadwaj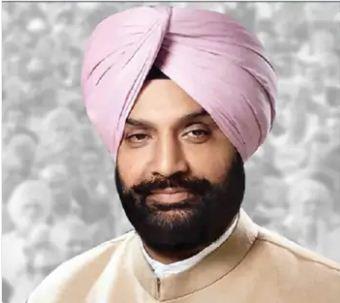 Punjab MLAs and Ministers are receiving threats due to rising gangsterism in Punjab. Recently, Harpartap Singh Ajnala, former MLA of Ajnala in Amritsar district of Punjab, has been threatened by the Bishnoi gang. The MLA has lodged a complaint with the police. On the basis of this, the police has started an investigation.

Former MLA of Ajnala and Congress leader Harpartap Singh Ajnala has informed Amritsar Rural police that a WhatsApp call has been received on his number. The caller identified himself as Vicky Cobra, a member of the Bishnoi gang. If he is not paid soon, he will be shot.

Also read: Harwinder Rinda's accomplice arrested during NIA raid in Punjab

Harpartap Singh is the third leader from Amritsar who is receiving threats. About five days ago, former MLA of Ajnala constituency and Akali leader Amarpal Singh Bonny had received threats on the phone, after which former Deputy CM Om Prakash Soni also received a WhatsApp call from three numbers demanding money. Now Harpartap Singh Ajnala has also been demanded money.