Published On
Harwinder Rinda's accomplice arrested during NIA raid in Punjab
A big news related to gangsters has come to light in Punjab. Harwinder Singh Rinda, who was sitting in Pakistan, was issued a red alert by the Punjab government in view of his terrorist activities. An accomplice has been arrested by the NIA
Author :
Samriti Bharadwaj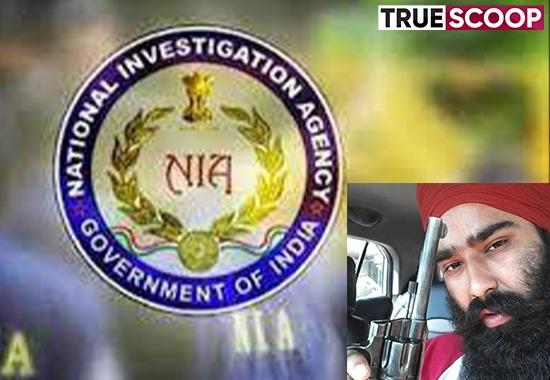 Big news related to gangsters has come to light in Punjab. Harwinder Singh Rinda, who was in Pakistan, was issued a red alert by the Punjab government in view of his terrorist activities. An accomplice has been arrested by the NIA. The accomplice is Gurwinder of Baba who has been arrested by the NIA from Gurdaspur.

The NIA had last month raided seven places in Punjab, including Ludhiana, Ferozepur and Gurdaspur, in connection with an IED seizure case in Karnal, Haryana. During a search in Gurdaspur, the NIA arrested a man named Gurwinder Baba, who was linked to Harwinder Singh Rinda, a terrorist based in Pakistan. During the search, the NIA recovered assets as well as digital equipment, financial transactions and other criminal items.

Also read: Robbery at Gunpoint: Jalandhar councilor Sherry's relatives looted on Amritsar-Jalandhar highway

A senior NIA official said the investigation had revealed that Harwinder Singh Rinda, the Pakistan-based director of Babbar Khalsa International (BKI), had detonated explosives at the behest of Pakistan's intelligence agency to carry out terrorist attacks, Supplied arms and ammunition.

On May 5, 2022, IED and arms and ammunition were seized from Bastara toll plaza in Karnal district of Haryana. 3 IEDs, 1 pistol, 2 magazines, 31 live rounds, 6 mobiles and 1.30 lakh cash were recovered. Four people who were traveling in a white-colored Innova car were also arrested. The case was initially registered at Madhuban police station in Karnal district on 5 May 2022, but on the same day the NIA took over the matter and started an investigation.