Black Panther – Wakanda Forever OTT release date: When & where to watch Ryan Coogler's film on the web space
The film pays tribute to Chadwick Boseman and has surpassed the $800 million mark globally, which was initially set to release on Jan 20th.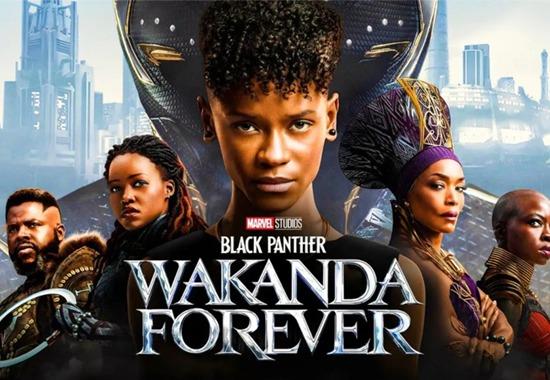 -

One of the most celebrated figures of the MCU, Black Panther has touched millions of hearts of fans around the world, especially after the sad demise of the lead Chadwick Boseman owing to the battle against prolonged cancer.

After his death, the franchise's future significantly remained in the doldrums, however, the release of Wakanda Forever has infused life into the memories of millions of its followers and fans.

The film – Black Panther: Wakanda Forever – was not discarded, but instead reimagined as a fitting tribute to the one true king of Wakanda, T'Challa. Ryan Coogler's directorial that released in November last year presented a fair tone of grief and coming to terms with loss in spite of going with the action-packed thriller.

The story of the sequel follows that in the wake of T'Challa's death, it is revealed that Wakanda is not the only home to rich sources of vibranium.

Turns out, that the underwater world of Talocan has just as much, if not more, and other nations are trying to get their hands on it. The king of Talocan, Namor, proposes that Wakanda joins forces with him to stop these threats, but the more peace-loving nation decides against such an aggressive measure, only to feel the full fury of its newest nemesis.

Is Nora Fatehi dating Aryan Khan? Netizens speculate link-up after party pictures from Dubai surfaces; Watch

After the death of Boseman, the studio was quick to announce that his character of T'Challa won't be recast. Instead, they went with his sister Shuri (Letitia Wright) in the lead who take on the mantle, but not that of King of Wakanda, letting M'Baku have the honor. However, the post-credit reveal that T'Challa had a child with Nakia (Lupita N'yongo), Touissant, whose Wakandan name is also T'Challa, giving the studio the possibility of future storylines featuring a young Black Panther.

The film still is going in theaters in different parts of the world and has earned a decent figure crossing the whopping $800 million mark. Alike all the Marvel ventures, Black Panther will also find its home of release in Disney+Hotstar, which is set to hit the web space on the 1st of February 2022.

Earlier, the film was slated to hit on OTT on January 20th, however, it was today itself the makers confirmed the release of the movie that pays a heart-warming tribute to Chadwick Boseman.