Min Yoongi, commonly known as Suga, a member of the K-Pop supergroup BTS, has wowed the internet with a nice gesture for an Indian food delivery executive working in South Korea.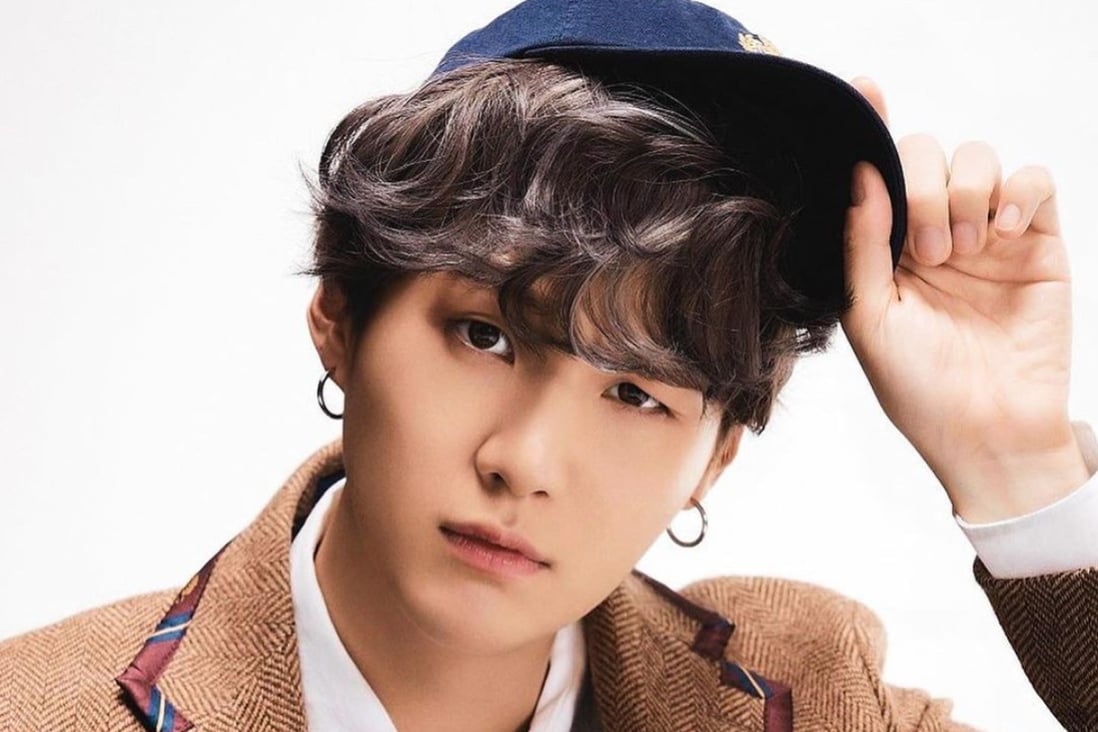 An Indian delivery man who has met the K-pop idols multiple times recently recalled a moment when Suga made a 'heartfelt' request.

The delivery boy told the Malayalam radio station Club FM that he has met Jungkook, Jin, Suga, and RM, and that the performers are really humble and polite.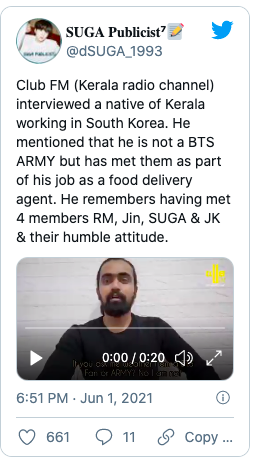 He says in the video, "If you ask me about the experience… All four of them are superb. They never made us feel like they have any kind of attitude about having millions of fans."



He shared, "Once, Suga… It was a rainy day. Actually, there is no option for the customers to contact us, but there is a feature called 'Rider Request'. And in that request section, he wrote, 'It's a rainy day…It doesn't matter however late you are, drive carefully.''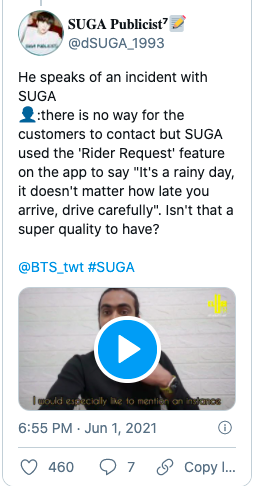 A fan reacted to the video by writing, "As expected from a true kind hearted gentleman. Truly talented souls are always down to earth."

"I'm crying. my man has a big gold heart, indeed," wrote another member of the Army."




"Oh nooo my sweet baby. Has he been doing that every time because of the fact that he got hurt on a day like that? I'm crying," read a comment.

Suga worked as a delivery boy to pay for his schooling before making his debut as a member of the famed South Korean group.

During an interview, Suga stated that while working as a delivery boy, he was involved in a motorcycle accident and hurt his shoulder.

The K-pop group is presently enjoying the success of their new track "Butter," which has reached the top of the Billboard Hot 100 chart.

The group said in a statement, "We released 'Butter" to bring a fun song that anyone can enjoy. We're happy and honoured that the song reached number one on the Billboard Hot 100 again. We wouldn't have gotten our fourth chart topping song without everyone's love and support. Thank you for enjoying 'Butter' and we will keep working hard to deliver refreshing and passionate music."