According to a new teaser, Shazam will have a costume change for the sequel (that showed up suspiciously after some set photos leaked).

Zachary Levi's Shazam may be seen in a dark hallway with close-ups displaying new components of his suit in a short video uploaded by director David F. Sandberg.





Levi's Shazam 2 costume appears to have more gold embellishments and a sleeker appearance, especially around the boots and wrists. Shazam's lightning bolt chest logo has been tweaked to match the rest of the outfit. See video here.






Shazam! is the official title of the Shazam! sequel. The next DC film Fury of the Gods will follow youngster Billy Batson, who can turn into the superhero Shazam by simply pronouncing his name.


Pictures were published at JustJared and have since been floating around Twitter.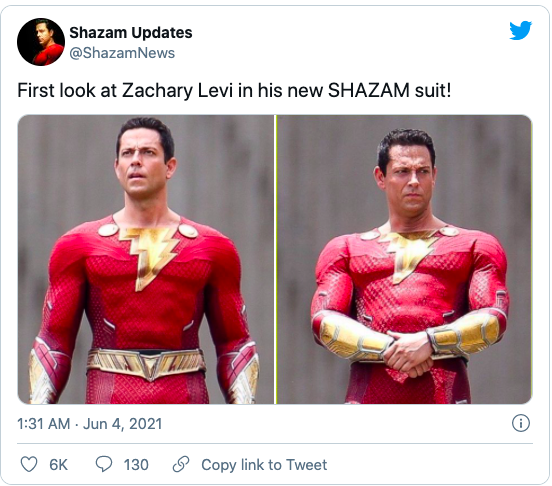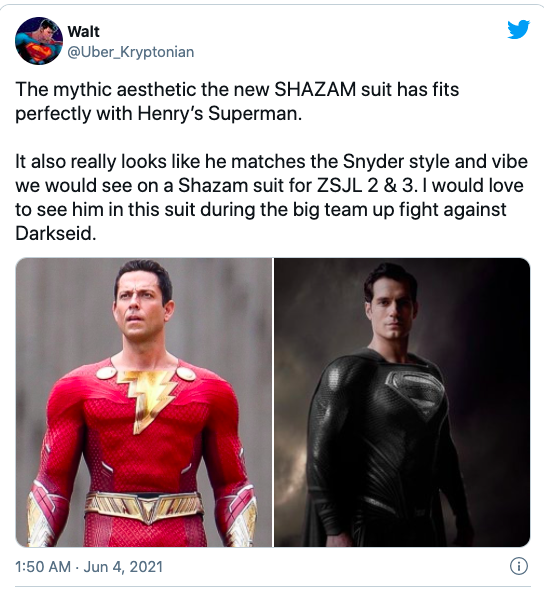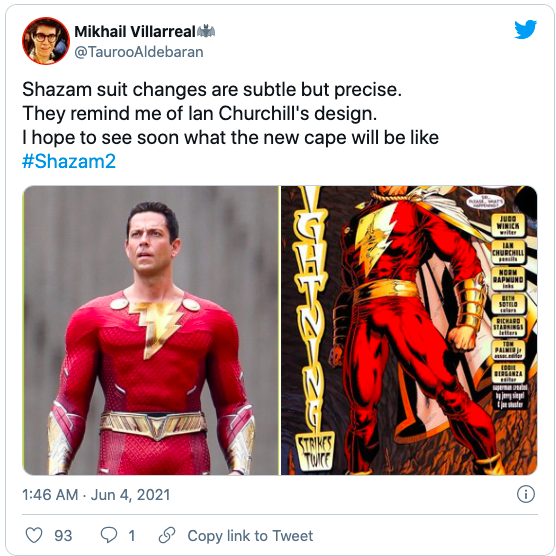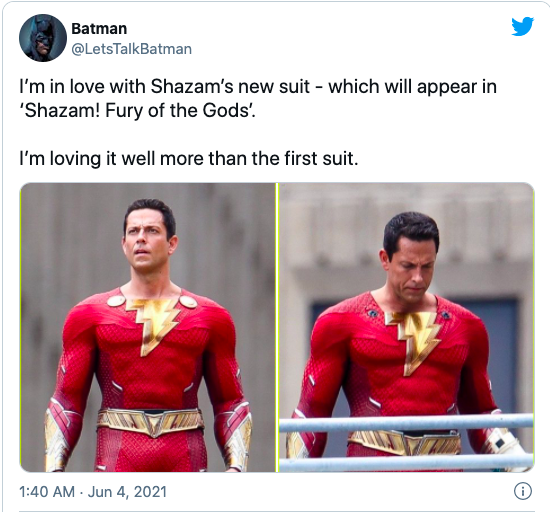 Lucy Liu and Helen Mirren, who plays Atlas's daughters and the film's villains, join the cast among other returning cast members such as Batson's superpowered family. Also Read: Happy Birthday, Angelina Jolie: Look Back at Hollywood actress' Bollywood Moment with Shah Rukh Khan

It's Shazam! Fury of the Gods is just one of many DC movies in the works, and it won't be released until 2023.Before that, James Gunn's Suicide Squad will premiere on HBO Max in 2021 as part of the network's day-and-date strategy, followed by The Batman, Black Adam, The Flash, and Aquaman 2 in 2022.

So, if you're looking forward to the next Shazam film, you'll have to wait a while, especially since the previous one was so amazing.