Published On
California Wildfire: Thousands of residents ordered to evacuate amidst alarming fire spread; Reports
Footages from the American TV media showed several buildings ablaze in the so-called mill fire, which the county fire department of Siskiyou warned of growing at a "dangerous rate
Author :
Tushar Singh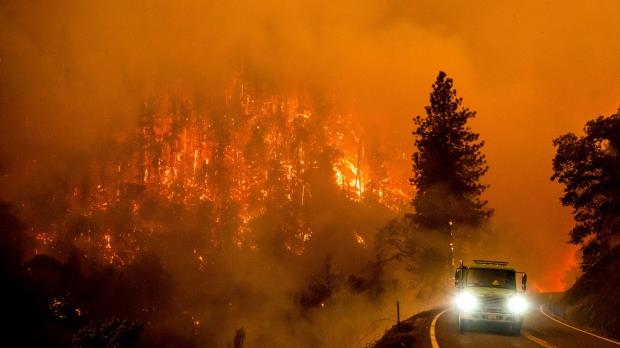 The extremely hot conditions induce wildfire to spread rapidly across the 1000 acres of land has forced the local administration to pass an order for thousands of people to evacuate their homes.
Footages from the American TV media showed several buildings ablaze in the so-called mill fire, which the county fire department of Siskiyou warned of growing at a "dangerous rate."
The towns of Weed, Lake Shastina, and Edgewood are now subject to a mandatory evacuation order, children from local schools were bussed to safety, and a large animal and a livestock evacuation center were established.
"Immediate threat to life. This is a lawful order to leave now. The area is lawfully closed to public access," said the evacuation order. The disastrous havoc was caused as California and parts of Nevada and Arizona faced blistering temperatures.
"September is off to a searing start in the West with record-breaking temperatures and fire weather expected to expand and settle over that part of the country this Labor Day weekend," wrote the National Weather Service in its daily bulletin.
Artemis 1: NASA's Moon bound mission set for the launch; When and where to watch the second attempt in India
The region of Siskiyou is part of a largely forested and much less human population in the Northern California region that has been badly hit by wildfires in recent years.
The Boles fire in 2014 destroyed over 150 buildings in the town of Weed, which has a population of nearly 3000 people.
Scientists are of the view that global warming, which is being driven by the unchecked burning of fossil fuels at an alarming rate has made the variation in the natural weather too extreme.
A persistent drought lasting for more than two decades has deteriorated the conditions of the American West baked and tinder-dry, making it more vulnerable to hotter, faster, and lethal wildfires.