Castlevania: Nocturne Season 2 on the cards? All about Netflix series which is inspired by a game
Netflix's hit series continues to draw in fans with its gaming inspiration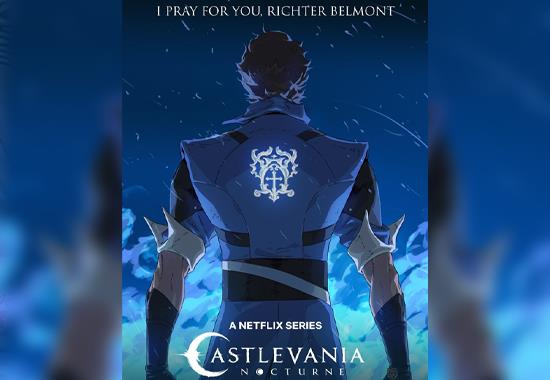 -

When Netflix released "Castlevania" on its platform in 2017, it ignited widespread excitement in the anime and gaming communities.

The "Castlevania" phenomenon

The anime, based on the popular video games "Castlevania III: Dracula's Curse" and "Castlevania: Curse of Darkness," stood out for its captivating visual style, deeply rooted in the gothic atmosphere of the original games. Alongside its stunning visuals, the series did not shy away from intense violence, complemented by a remarkable musical score.

Success in three seasons

"Castlevania" went on to enjoy three successful seasons, although the final season faced some criticism due to pacing issues in its concluding episodes, leading to a somewhat divisive reception among viewers.

However, Netflix remains committed to expanding the "Castlevania" universe, and the latest addition is "Castlevania: Nocturne."

What lies ahead for season 2?

The original "Castlevania" series merely touched the surface of the narrative, given the depth of the games' extensive source material. The expectation for "Castlevania: Nocturne" to last at least another season is high, given that the original series has received praise from critics as one of Netflix's best anime offerings.

The success of "Castlevania: Nocturne" will largely depend on how well it connects with the passionate "Castlevania" fandom, which has so far enthusiastically welcomed the series.

Also Read: Michael Gambon death reason: What happened to the actor who played Albus Dumbledore in Harry Potter?

About "Castlevania: Nocturne"

"Castlevania: Nocturne" serves as a sequel to the original "Castlevania" series, following Richter Belmont, a descendant of the main protagonists Trevor and Sypha. Richter reluctantly forms an alliance with a diverse group of individuals during the French Revolution to prevent an impending apocalypse. Expect nothing short of adventure and intrigue in the life of a Belmont.

The series draws inspiration from both "Castlevania: Rondo of Blood" and "Castlevania: Symphony of the Night." This decision is somewhat polarizing, as the former enjoyed critical acclaim while the latter initially struggled financially before gaining recognition as a cult hit.

Release date and expectations

"Castlevania: Nocturne" was initially announced in April 2021, with reports suggesting it would be set during the French Revolution, introducing new characters to the narrative. After much anticipation, Netflix officially unveiled the series title during its 2022 Geeked Week.

The series features a change in its creative team, with Clive Bradley taking over as the new writer, succeeding Warren Ellis. Kevin Kolde, a co-executive producer on the original series, steps in as the new showrunner.

While the cast has been somewhat mysterious, "Outlander" star Sophie Skelton's role as Julia Belmont has been confirmed for the first episode.

As a descendant's story unfolds, and given the penchant for gothic tales to incorporate ghosts and supernatural elements, fans can hope for surprise appearances from familiar faces like Richard Armitage and Alejandra Reynoso.

"Castlevania: Nocturne" is set to release on Netflix on September 28, 2023, promising an exciting continuation of the "Castlevania" legacy and a thrilling journey into the world of Belmonts, vampires, and the supernatural.