Published On
CBI raid: AAP MLA after election said, I will take 1 rupee salary; trapped in 40 crore bank fraud
The Central Bureau of Investigation (CBI) has conducted raids at multiple premises belonging to AAP MLA Jaswant Singh and his family members in Malerkotla, Punjab, in connection with a bank loan fraud case
Author :
Samriti Bharadwaj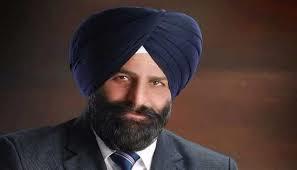 The residence of AAP MLA Jaswant Singh Gajjanmajra was raided by the CBI. The raid was carried out in connection with 40-crore bank fraud. AAP MLA Gajjanamajra represents the assembly constituency of Amargarh. All of Gajjanmajra's locations were raided by the CBI at the same time. This attack took place in Malerkotla, Sangrur, at three different places. This is the same MLA who stated after winning the election that he would only take a salary of Re 1.

CBI seized 94 signed blank checks during the initial operation. There have also been several Aadhar cards discovered. A total of Rs 16.57 lakh in cash has been recovered. 88 foreign currency notes, property documents, and paperwork relating to multiple bank accounts were recovered by police. The raid is currently underway. The CBI has yet to provide any formal information on this matter.

The CBI raided the premises of Balwant Singh, Jaswant Singh, Kulwant Singh, Tejinder Singh and a private firm, Tara Health Foods Ltd.

The searches followed after a case was registered on the complaint of Bank of India, Ludhiana, against Tara Corporation Ltd (renamed as Malaudh Agro Ltd), Gaunspura, Malerkotla, and others, including then directors and guarantors of the private company, another private firm and unknown public servants and private persons.

Jaswant Singh Gajjan majra took a loan from the bank in four installments between 2011 and 2014. This loan was worth approximately 40.92 crores. The bank's Ludhiana branch complained to the CBI about it. It was claimed that the loan was spent elsewhere instead of for the purpose for which Gajjanmajra had taken it.

Also read: Tajinder Bagga Case: Mohali Court issues arrest warrant against BJP leader

According to Gajjanamajra, Punjab is experiencing financial difficulties. As a result, I'll accept a salary of Re 1 as an MLA. In the election, he defeated Shiromani Akali Da's Simranjit Singh Mann.