Published On
'China in horror': Over 70 crocodiles escape from farm amid Typhoon Haikui; Residents warned to stay inside
In a terrifying turn of events, authorities in Southern China issued a stay-at-home warning after over 70 crocodiles escaped from a farm during violent storms. Author :
Malkit Singh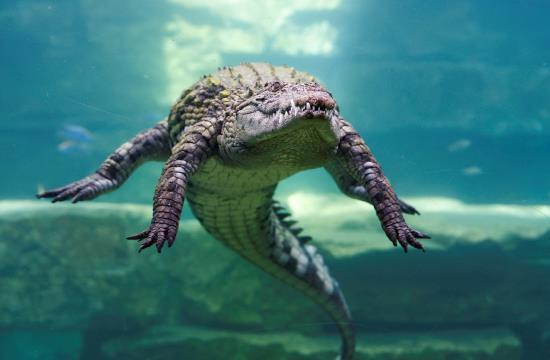 The devastating floods that have hit the region, particularly Maoming, have claimed the lives of seven people. Moreover, these fierce reptiles are now navigating the inundated streets, posing an additional threat.
According to reports, six young crocodiles and 69 adult crocodiles were able to flee during the mayhem caused by Typhoon Haikui's remnants. While some have been recovered, others are elusive and submerged in a lake's bottom, making retrieval a difficult task.
The situation has been exacerbated further by over 100 landslides, which have trapped thousands of residents in rising floodwaters, adding to the urgency of rescue efforts.
Fortunately, there have been no reported injuries caused by the crocodiles thus far. However, the toll from the floods continues to rise, with seven casualties and numerous individuals missing due to landslides.
Also Read: iPhone 15 ushers in the USB-C Revolution, everything you need to know Apple's upcoming flagship phone
Last week, Hong Kong also bore the brunt of the torrential rain, resulting in flash floods that claimed the lives of two people.
The current situation of Southern China highlights the need for quick and efficient disaster response measures by serving as a stark reminder of the unpredictable and devastating effects of extreme weather conditions in vulnerable regions.