iPhone 15 ushers in the USB-C Revolution, everything you need to know Apple's upcoming flagship phone
Apple is about to unveil the iPhone 15, making an industry-defining leap in technology that will send shockwaves of excitement through the digital sphere.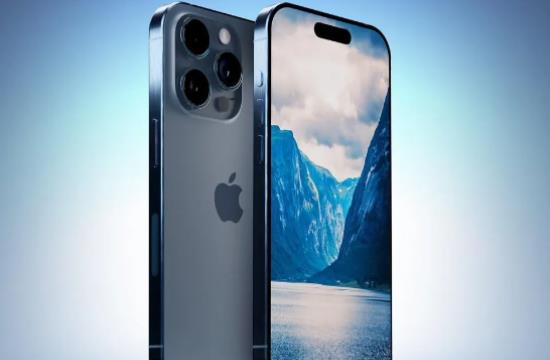 -

The iconic lightning cable's replacement with the adaptable USB-C port, however, represents the tech giant's most significant change and may be considered a game-changer. Here's a sneak peek at what's coming up:

1. A Bold Move by Apple

Apple, which is renowned for its innovation, is moving forward significantly by adopting the USB-C port and saying goodbye to its recognisable lightning cable. A new era in the connectivity of Apple devices has begun with this change.

2. Global Momentum

Apple's decision is in line with global trends, particularly in nations like India where USB Type-C is evolving into the industry standard for charging smart devices. The change will make charging solutions for users around the world simpler and more uniform.

3. Grand Unveiling

For avid Apple enthusiasts, mark your calendars! On upcoming Tuesday (US time), the eagerly awaited iPhone 15 will be unveiled, promising a host of exciting features and changes.

4. Speedy Transfers for Premium Models

According to renowned Apple analyst Ming-Chi Kuo, only the iPhone 15 Pro and Pro Max models will have quick data transfers.This move emphasizes the premium nature of these models.

5. Technical Breakdown

Dive deep into the specs: Pro models boast USB 3.2 or Thunderbolt 3 ports, while base models will stick to USB 2.0. Understanding these technical differences can help users make informed choices.

Also Read: Why farmers are sitting on dharna outside Punjab CM Mann amid tourism summit?

6. Turbocharge Your iPhone

Lightning-fast charging speeds of up to 35W are promised for some iPhone 15 models. It will take less time for your device to start up, allowing you to spend more time using its features.

7. EU's Tech Mandate

Europe is setting a continental gold standard for device connectivity by mandating that all smartphones support USB-C by 2024. This move aims to enhance user convenience and reduce e-waste.

8. India's Charging Vision

According to reports, a staggering 90% of Indian consumers are eager for standardized charging cables. They foresee this change leading to slashed prices and improved accessibility, aligning with India's vision for a tech-savvy nation.

9. Green Tech Goals

The Bureau of Indian Standards is pushing for USB Type-C adoption in the future. This strategic move aims to reduce e-waste and improve tech sustainability, aligning with global green tech initiatives.

The adoption of USB-C by the iPhone 15 marks a turning point in Apple's history, signifying a move towards user convenience, international standards, and a more environmentally friendly tech future.

Stay tuned for the grand unveiling of this groundbreaking device.