Published On
CM busts another scandal going on in Punjab
CM Mann to take action against influential people who got government jobs for family using fake degree certificates. Author :
Guneet kaur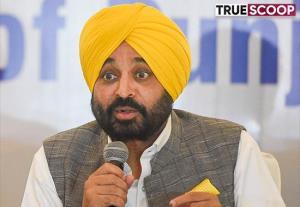 Chief Minister of Punjab has recently tweeted on his twitter handle that it has come to his notice that many relatives of politicians and influential people are getting seats in government jobs based on fake degree certificates. He also assured the people of Punjab that he will take an action against it as soon as possible.
From past many years Punjab's youth is facing problems related to unemployment. A lot of capable youngsters who would have been an asset to the state, moved to overseas because of lack of job opportunities in Punjab. Not only this many young adults due to the same problem have fallen on the wrong path like drugs, violence, etc. In most of the government jobs related to education, police, electricity and corporation, more than half of the total percentage of employees are those who have received the jobs with the help of their connections with influential people, politicians or bureaucrats.
Few days ago, a Deputy General Manager who was working on this post from last 21 years was removed from his chair by the AAP government as he did not have the required qualifications for the job.
ALSO READ: Justin Bieber reveals right side of his face paralyzed due to Ramsay Hunt Syndrome, watch video
Punjab Mining Minister Harjot Bains also stated that

the Congress government has recruited itself and the relatives of its employees.

Statements like these have raised many fingers on the working of political parties that were in power from last many years.
Sources have also revealed that investigation related to this case is going on as names of relatives of many politicians and bureaucrats have come up in the list of people who are involved in this scam.
The CM has also assured that after the removal of people who are doing jobs on fake degree, he will give chance to the unemployed youth who are capable enough for the jobs.
Now, only time will tell that whether any action will be taken against those who have been employed on the basis of fake degrees or will this just prove to be a political stunt.