Published On
CM swearing-in ceremony: Know the traffic diversion plan for Khatkar Kalan Programme
Check the route plan for daily commuters and for ceremony attendees. Author :
Priyanka Vinayak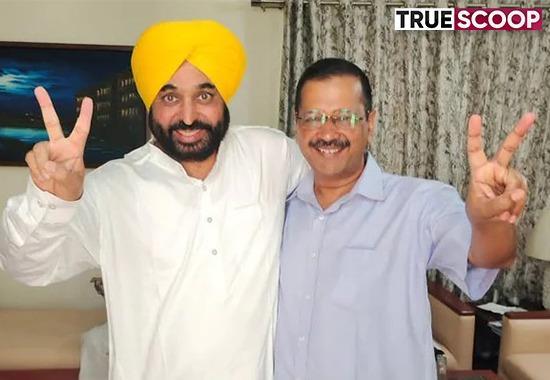 In view of this, the police have diverted traffic for the common people. The biggest impact has been on the commuters traveling from Amritsar-Jalandhar to Chandigarh. They will now have to use the Phagwara-Phillaur to Ludhiana route to reach Chandigarh.
Route plan for ceremony attendees
For those coming from Jalandhar, Amritsar, Tarn Taran and Kapurthala, there is a route from Phagwara bypass to Banga-Khatkar Kalan.
Those coming from Gurdaspur, Pathankot, Hoshiarpur and Batala will reach Khatkar Kalan from Hoshiarpur via Garhshankar Bypass, Mehandipur Bypass.
Those coming from Sangrur, Mansa and Barnala can reach Khatkar Kalan via Banga via Phillaur, Apara, Mukandpur from Ludhiana.
Those coming from Mohali, Patiala, Fatehgarh Sahib and Ropar can reach Khatkar Kalan via Balachaur.
Route plan for daily commuters
One can also use Ludhiana, Phagwara, Jalandhar, Amritsar routes to travel from Chandigarh to Jalandhar-Amritsar.
Apart from this, he can go from Hoshiarpur to Chandigarh via Balachaur, Ropar.
From Chandigarh, you can go from Mohali to Balachaur, via Garhshankar to Hoshiarpur to Jalandhar-Amritsar.
Exemption to pilgrims
Pilgrims going to Hola Mohalla, can go from Jalandhar via Phagwara, Mehtiana to Garhshankar to go to Sri Anandpur Sahib. On the other hand, devotees can go to Anandpur Sahib via Phillaur to Rahon, Mattewada to Rahon, Machiwara, Jadla, Birowal via Ropar.