Cobra Kai Season 6: After a grand hit outing on Netflix here is all you need to know about a possible new season
The action-comedy has received an overwhelming response from viewers and critics, however, the details about a new season are a little more unknowable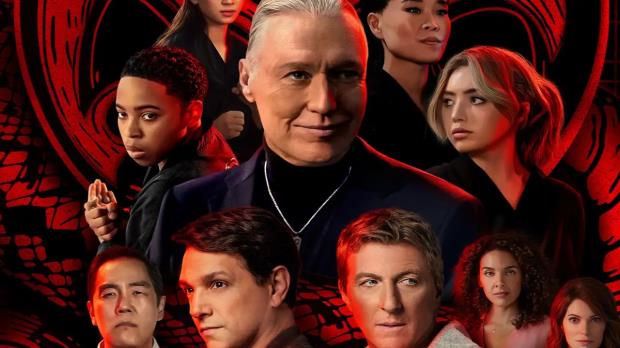 -

The brand-new season of Cobra Kai may not have gotten the official go-through from the makers but after the huge success that it cornered by topping the Netflix chart, the news can surface anytime around the corner.

The show has received an overwhelming response from viewers and critics, however, the details about a new season are a little more unknowable.

The season 5 finale left a bit of a hint for a possible new season to follow in the days to come. But, with no detail on how things are likely to proceed, here is some speculation on what might be like for the show in the days to come.

No official word on whether Cobra Kai season 6 is actually happening, though co-creator Hayden Schlossberg told us there's a "time and a place" for a further announcement. He said: "There's no official response to [season 6 speculation] right now, except we have lots of ideas. There's time and places to make official things, we're not at that place right now."

As for the release of the latest season, we can get a rough clue of what might fall ahead for the new season. Both, the fourth and fifth seasons were released almost 11-12 months apart, in that scenario, a new season of the grand hit will only be made available in no less than a year period.

Shikhar Dhawan requests to reconsider 'MASS KILLINGS of DOGS' as Kerala Govt awaits Supreme Court's nod

Hayden Schlossberg has teased things getting bigger and better if the sixth season of Cobra Kai is confirmed. "It's always starting from a place of how do we take it to the next level while staying true to the original movie?" the co-creator said, "I use the Rocky movies as a comparison: there's always some new angle, something that feels bigger or going back to the roots of what it is."

The creators told the media that they aren't keen on covering old ground either. "We have a few more tricks up our sleeve for where we go from here, but it does get bigger every year," they said. "And we're trying at all times to make sure we're not plagiarizing ourselves at this point."

Whatever the case set here it is certain that this is not the end, as Cobra Kai will return with yet another season showcasing more action and comedy on display.