Published On
'D Block' Tamil Movie Review: Have a glimpse of Storyline; Cast, Plot and Director
Block D is a campus based story on engineering Life. But it adds a different spice to the Tamil movie industry by adding a horror suspense with comedy and romance in it. It's a movie which unfolds itself as a chilling horror story which is based on real events. This is said to be inspired by a true story
Author :
Samriti Bharadwaj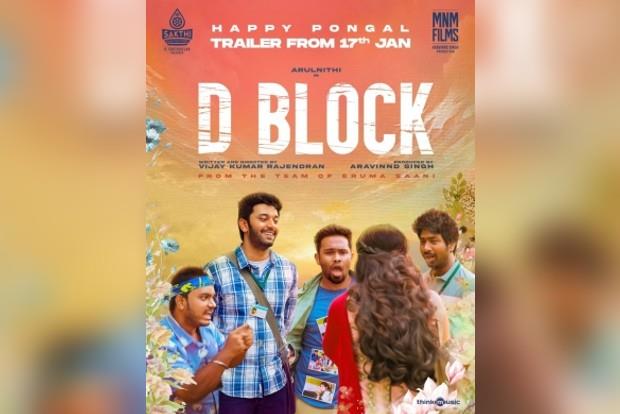 Block D is a campus based story on engineering Life. But it adds a different spice to the Tamil movie industry by adding a horror suspense with comedy and romance in it. It's a movie which unfolds itself as a chilling horror story which is based on real events. This is said to be inspired by a true story.
Nowadays Campus based stories are getting hikes when it comes to the movie choices of youth. And if it's about engineering life , it would become an amazing source of entertainment for everyone. BLOCK D has become one such entertainment and is liked by everyone.
Cast and Director
This super thriller movie is directed under the guidance of Vijay Kumar Rajendran. When we talk about cast actors Arulnithi, Chandrandeep , Avantika , Vikay Kumar Rajendran are seen in the movie.
Have a glimpse of storyline
The campus in D Block is not just an isolated area but it is surrounded by a thick forest. Writer-Director Vijay Kumar Rajendran has made out his best in setting this movie as an amazing thriller for the audience. Girls students from AKR Engineering College went missing and later found dead. To save the reputation of the college, the authorities blamed wild animals for the incident.
It became suspicious for Arul and his friends and they started to solve the mystery behind the killings. There is no supernatural or horror element in the movie but it is quite horror when the night scenes come to screen. In the movie's first half, the Director has focused on comedy and romance and later the suspense starts.
Rating and Reviews
This movie got a 9.3/10 rating. According to the reviews of people, it is noted that the first half of the movie can be more interesting if the director could have focused on other things as well along with comedy and romance and it would become a stupendous thriller for the audience. Anyway people are liking this movie so much especially the second half.