Diplomatic strain between India and Canada casts doubt on Indian Student's aspirations for Canada
Impact of India-Canada diplomatic tensions on Indian students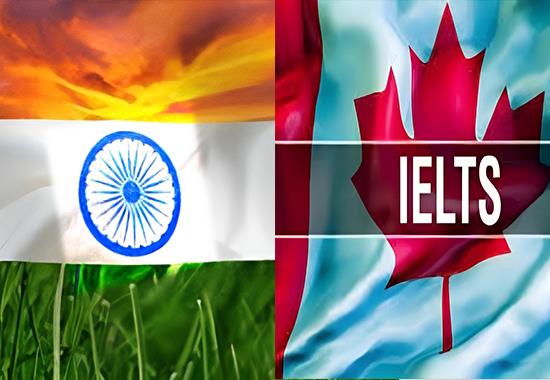 -

With the ongoing diplomatic standoff between India and Canada, the dreams of Indian students planning to pursue higher education in the North American country are clouded with uncertainty.

This anxiety extends to families and non-resident Indians who provide accommodation to Indian students in Canada.

Visa worries loom large

While obtaining visas has not posed a problem in recent days, students are haunted by the fear of an unexpected visa ban by the Canadian Embassy in India.

Families on edge

Surat-based entrepreneur Yunus Shaikh's daughter is scheduled to depart for Canada on a study visa on October 2. The visa consultancy firm has offered assurances, but the prevailing news and social media updates add to their worries.

An investment of approximately Rs 20 lakh in college fees, accommodation, and other expenses hangs in the balance.

Ahmedabad resident Nirmal Raval's 21-year-old son, Armaan, had plans to enroll in a university in Ottawa for a course in supply chain management. The family has decided to put these plans on hold due to the unpredictable situation.

Harsh Patel, a graduate from Ahmedabad, has received a confirmation letter from a university in Ottawa but must pay a course fee of Rs 12 lakh by October 6. His admission for the two-year financial services program is at stake.

Also Read: Diplomatic strain causes dip in Punjab's IELTS enrollments, visa success remains robust at over 90%

Mixed bag for applicants

Applicants from Punjab have experienced a mix of outcomes. While uncertainty lingers over numerous applications, some residents have obtained their visas without significant hurdles.

Jalandhar resident Kulpreet singh (name changed) expressed relief after receiving his visa. He had submitted his application on September 4 and received the visa on a recent Friday.

Balwinder Singh, a Ludhiana student, also confirmed receiving his visa on the same day. Another student from Jalandhar, who had previously faced two visa rejections, finally succeeded with his application submitted on August 29.

Encouraging trend for students

Tirath Singh of Pinnacle Education and Immigration offered reassurance to students and parents. He emphasized that despite the ongoing situation, there is currently no reason for concern regarding student visas.

He cited instances of successful visa applications, including cases with Pearson Test of English Academic (PTE Academic) scores.

Gurpreet Singh of i-Can Consultancy in Kapurthala shared similar sentiments, highlighting success stories within the consultancy community. He cited a recent case where a student successfully traveled to Canada.