Diplomatic strain causes dip in Punjab's IELTS enrollments, visa success remains robust at over 90%
Financial strategy and realities for Indian students in Canada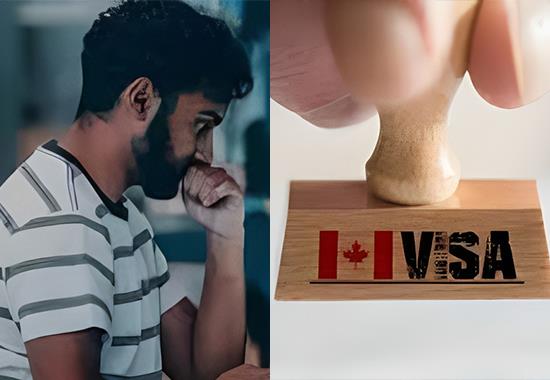 -

Amid escalating tensions between India and Canada, the Punjab region witnesses a notable decline in IELTS (English language proficiency test) enrollments. Students, both prospective and current, are reevaluating their study abroad plans in light of the diplomatic strain.

Visa success rate stands strong

Despite the apprehension, the study visa success rate for Canada remains impressively high, with most IELTS centers boasting a commendable success rate exceeding 90%. Students have managed to secure visas without major hurdles in recent days.

Insights from education consultants

Prominent education consultant, Rahul Verma, notes a discernible 15% drop in new IELTS admissions in recent days. He highlights the prevalent apprehension among students and parents, leading to course deferrals. Verma stresses the looming cloud of uncertainty.

Wait and watch' approach

Another education consultant, Aman Khanna, and proprietor of an IELTS Center in Amritsar, observes a roughly 20% decrease in new admissions. He reveals that most parents and students are adopting a 'wait and watch' approach, exercising caution until the situation becomes clearer.

Addressing lingering concerns

IELTS instructor, Neha Sharma, acknowledges the widespread confusion among students. While addressing their concerns, she notes that some students prefer to postpone their admissions, awaiting a more stable environment. Sharma also highlights the growing exploration of alternative study destinations, including the UK and Australia.

Exception amidst uncertainty

Also Read: Navigating the Canadian education odyssey: Parents advised to secure extra Rs 50 lakh

Interestingly, not all IELTS centers have experienced a drop in admissions; some are still receiving enrollments. IELTS, a pivotal gateway to higher education abroad, attracts around 60,000 students monthly in Punjab, with exams conducted four times each month.

Regulatory changes impacting centers

Punjab, once home to approximately 17,500 IELTS centers, has witnessed regulatory changes that have reduced the number of registered centers. Some continue to operate without legal approval, facing legal consequences.

Navigating the IELTS journey

The IELTS examination fee stands at approximately Rs 16,000, with monthly coaching fees varying. Depending on a center's success rate, coaching charges can range from Rs 3,000 to Rs 20,000 per student per month. Students have the flexibility to attempt the IELTS exam multiple times, with many aiming for their desired score after at least three attempts. The examinations are administered by the British Council and the International Development Programme (IDP) under Cambridge University.

Box8: Aspirations amidst diplomatic strain

Despite the diplomatic tensions, Indian students' aspirations to study in Canada remain resilient. Annually, approximately 2.26 lakh Indian students pursue higher education in Canada, a number that continues to rise. In the first half of 2023 alone, around 1.75 lakh students have already secured visas, according to data from Immigration, Refugees, and Citizenship Canada (IRCC).

Resolute pursuit of dreams

Amit Patel and Priya Singh, both from Jalandhar, have been diligently attending IELTS classes in preparation for their Canadian education dreams. While acknowledging their parents' concerns, they remain determined to see their aspirations through despite the current uncertainties.