Published On
'Disha Salian's case not concluded': BJP's Nitesh Rane junks report about CBI's probe into her death
Rane stated that Disha Salian's death case is currently with the Mumbai Police which comes under Maharashtra's Home Ministry headed by Devendra Fadnavis.
Author :
Ujjwal Samrat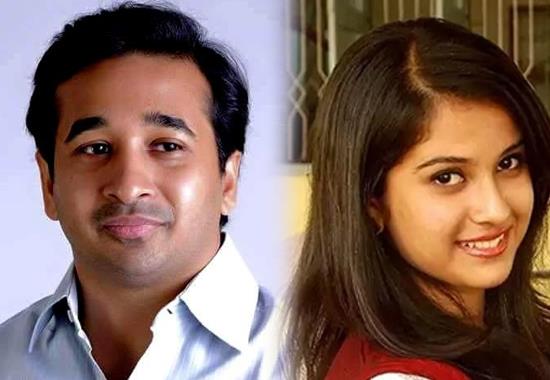 In a massive development, BJP MLA Nitesh Rane refuted news report claiming that CBI has filed its closure report in Sushant Singh Rajput's ex-manager Disha Salian's death case. A report suggested that CBI has concluded its investigation into Disha Salian's death case and they have termed it as an accident. Nitesh placed it on record into Maharashtra's assembly saying that CBI was never investigating Disha Salian's case and therefore, how can they file a closure report on her. Furthermore, Rane stated that Disha's death case is currently with the Mumbai Police which comes under Maharashtra's Home Ministry headed by Devendra Fadnavis. Not only this, but Rane also requested Maharashtra Deputy CM Devendra Fadnavis to solve Disha Salian's death mystery case on top priority.
Earlier, Economic Times reported that the CBI concluded Disha Salian's death was an accident and also revealed what they actually found on late actor Sushant Singh Rajput and Disha Salian's phones during the investigation. Furthermore, the report suggested that the CBI did a thorough investigation and many statements were recorded after which it was concluded that Disha's foot slipped off the balcony of her apartment. The report quoted a senior official from the CBI saying, "The investigation has revealed that Salian had been organising get-togethers at her residence in the run-up to her birthday. The party on June 8th night was part of it. However, that night, Salian, who had consumed alcohol, lost her balance and slipped from the parapet of her flat."
Nitesh Rane's take on Disha Salian case
The Economic Times story on DISHA SALIAN was FAKE!

CBI is not investigating DISHA case it is with MUMBAI POLICE.

Currently Mumbai Police is with OUR HM @Dev_Fadnavis Ji this case should be solved on TOP PRIORITY. Also now @NiteshNRane Ji should handover proof pendrive to DF ji. pic.twitter.com/U0hiBjp9M9

— Sameet Thakkar (@thakkar_sameet) November 24, 2022
"Galwan says hi": Richa Chadha faces massive backlash over tweet mocking top Army commander's remarks on PoK
November 23, 2022
Disha Salian case
For the unversed, on June 9, 2020, Disha Salian fell from the balcony of her apartment on the 14th floor of the Galaxy Regent building in the Malad area of Mumbai. Disha was having a party with her friends at the house when the incident took place. Later, while the Mumbai police called it an accidental death, several conspiracy theories behind her death started emerging. On June 14, when actor Sushant Singh Rajput was found dead at his apartment in Bandra, more theories emerged linking the two deaths.