Galwan says hi": Richa Chadha faces massive backlash over tweet mocking top Army commander's remarks on PoK
Lt. Gen Upendra Dwivedi, Chief of Northern Army Command, statement presents the Army's resolution to get back the part of Kashmir occupied by Pakistan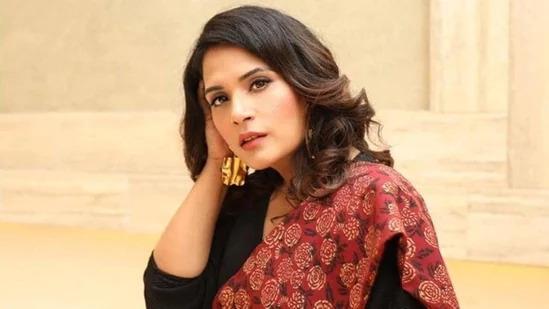 -

Fukrey star-actor Richa Chadha has landed amidst a catastrophic controversy over a Twitter post where she apparently mocked a tweet from the Indian Army's top commander where he talks of taking Pakistan-Occupied Kashmir back, by bringing the reference of Galwan clash with the Chinese troops back in 2022.

The tweet received a massive backlash from Netizens and other national figures including politicians following which she had to delete the post. The tweet was made by Indian Army's Northern Command Chief Lt. Gen Upendra Dwivedi's statement that said the Army is "always ready" for any order from the government on taking back parts of Kashmir illegally occupied by Pakistan and would give them a befitting reply."

Reacting to General's tweet Richa wrote on Twitter, "Galwan says hi." Soon after it caught people's attention people started attacking the actor over her remarks terming them as "shameful and disgraceful." The ruling BJP has condemned the actor's tweet in a video statement.

Responding to the actor's comment the party's official spokesperson Nalin Kohli said, "India and Indians respect the Army and the armed forces. When our chief of the army says something we respect that. It is unfortunate that someone from posting something on social media decides to mock the army."

The statement further goes, "Is it correct? Do we even understand the valour that was displayed in Galwan by the soldiers who gave up their life fighting for their motherland? It's unfortunate and condemnable to come out with this kind of post."

Manjinder Singh Sirsa, a BJP leader tweeted: "Disgraceful Tweet. Should be withdrawn at the earliest. Insulting our armed forces is not justified."

'Love never dies': Assam man 'marries dead girlfriend'; Video Viral

Several other tweets slammed the actor over her remarks intended to mock the comments of a top army commander.

A user wrote, "Galwan says hi' writes Richa Chadha in response to a statement by a commanding officer on POK. Disrespecting those who gave their lives for India. Mocking the Indian army. She proves once again there is no limit to how low this industry can sink. A boycott is all they are worth."

While another one making reference to the remark said, "Mocking the sacrifice of our soldiers at Galwan valley. Shameful & disgraceful." In the clash that erupted back in 2020 in the month of June, in Galwan twenty Indian soldiers were martyred in a deadly scuffle against the 40 soldiers who died or were injured by the aggressive Chinese troops over the border dispute that gradually de-escalated over a series of high-level military talks.

Lt. General Upendra Dwivedi made this statement in response to Union Defense Minister Rajnath Singh's remark stressing the government's resolution to get back the PoK.

"As far as the Indian Army is concerned, it will carry out any order given by the Government of India. Whenever such orders are given, we will always be ready for it. The military is always ready to make sure that ceasefire understanding is never broken as it is in the interest of both nations, but if broken at any time, we will give them a befitting reply," said Lt General Dwivedi.